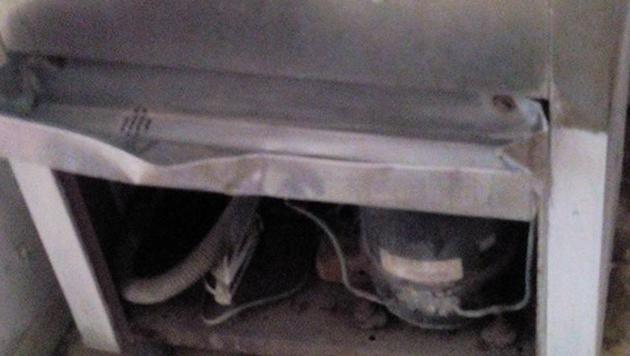 Gurgaon: Family blames school after water cooler falls on girl, injures her badly
The family of the DPSG, Sushant Lok student has alleged negligence on the school's part
PUBLISHED ON MAY 04, 2017 12:00 AM IST
The class 7 student of Delhi Public School Ghaziabad (DPSG), Sushant Lok 1, who was injured on April 27 when a water cooler fell on her while she was drinking water at the school, has been discharged from the hospital. Her family said they spent Rs62,000 on her treatment and the school management did not reimburse them despite it being their responsibility.
The student, Ocean Rajshree, 11, had suffered head and abdominal injuries. She had received stitches on her head and cheeks soon after the incident and was sent home. However, according to her family, she later complained of abdominal pain, headache and low visibility and they admitted her to a private hospital in Palam Vihar on Saturday.
The family members alleged that the school authorities did not check on her health in the hospital. The authorities, however, denied the allegations saying that they kept track of her health.
"The incident took place in the school and it was the school management's duty to provide medical aid and bear the hospital expenses. None of the staff members came to meet and or check on her progress in the hospital," said Shefali Parmar, the student's elder sister.
She added that Ocean will need to rest for another 15 days.
The school management has refuted allegations of negligence and said the incident was an accident.
"We had immediately taken her to a private hospital in Sushant Lok (after the incident) and first aid was provided. She was fine when she was sent home. She was again admitted to hospital by her family on Saturday and our staff members met her and the family several times. If the family members have grudges against the school they should speak to us and we will sort it out. The health of the student is our prime concern," said Sudhir Chitnis, senior administrator, DPSG.
"Ocean's friends told us that they had asked her not to tilt the water cooler, but she did not listen to them. Due to the force applied, the water cooler fell on her," Chitnis added.
The student's family had alleged that the incident was a result of negligence on part of the school as they did not get a CT scan done despite Ocean's head injuries. Her sister also said that she had complained to the police, but they did not file a case.
Close