Gurgaon: Missing for two days, driver found dead in car
Updated on Apr 30, 2016 01:28 PM IST
The deceased has been identified as Sudesh Kumar from Vijay Park. He had been missing with the car for the past two days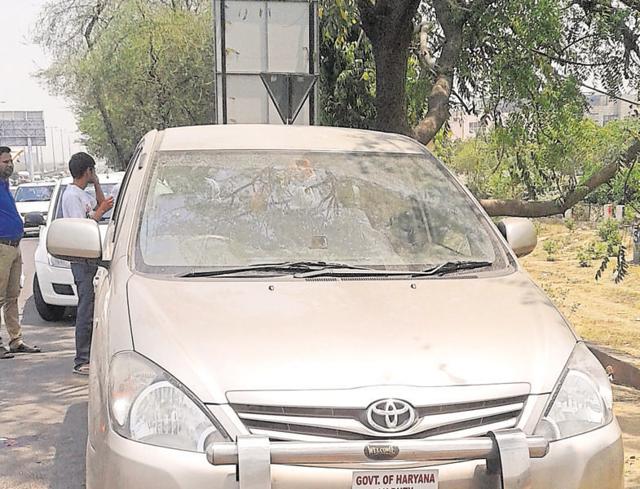 The body of a 30-year-old driver was found inside his car near the busy Rajiv Chowk crossing on Friday.
The deceased has been identified as Sudesh Kumar from Vijay Park. He had been missing with the car for the past two days, the police said.
Sudesh used to drive an Innova owned by a Laxmi Bazar trader, Raj Kumar.
Passersby spotted the body on the driver's seat of the car around 11am and informed police.
The police said locals told them that the car, with the body, had been parked at the spot since Wednesday.
When personnel from the Sadar police station reached the spot and tried to move the body, blood oozed out of the mouth.
The car had a 'Haryana government on duty' board in the front.
"The body has been sent for post mortem. Prima facie, it appears that there is no foul play in the case," said Sandeep Kumar, the investigation officer of the case.
Sudesh's brother Rishi Pal and Raj Kumar said they had lodged a missing complaint with the police. Rishi Pal, however, denied the police's statement of there being no foul play in the case.
"The seat covers of the car are torn. There is also a scarf and a hair band, apparently a woman's, in the rear seat. I suspect a foul play. It seems that a fight took place inside the car," he said.
Sudesh is survived by his wife and two children, the police said.
Personalise your news feed. Follow trending topics