Haryanvi cinema vies to create its own space
Updated on Sep 23, 2018 05:45 AM IST
The Haryanvi movie industry began its journey in 1968 with 'Dharti'. 'Dharti' was followed by 'Harphool Singh Jat Julani' in 1970, 'Beera Shera' in 1973 and 'Bahurani' in 1982.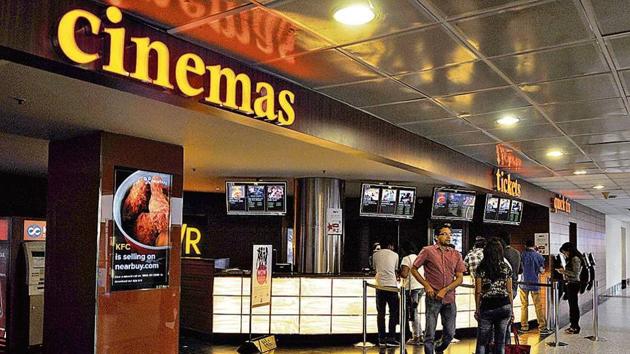 Hindustan Times, Gurugram |
, Gurugram
Sonali Verma
Of late, the Hindi film industry has started turning to Haryana in its pursuit for fresh stories, characters and locales. The state's social and cultural actualities have found a space in the popular media, and it is slowly being able to develop an image for itself, away from the shadows of dishonour killing, crime and caste system.
The movie Dangal, despite not being shot in Haryana, captured the inherent Haryanvi fierceness through all its characters, Salman Khan's Sultan and its songs revolved around the Haryanvi heartland and Kangana Ranaut, in Tanu Weds Manu Returns, portrayed a true-blue sportswoman from the state with a heavy accent.
Barring these Bollywood movies, cinematic portrayal of Haryana and its culture have few takers, even in its own hinterland. "People in Haryana are not interested in watching Haryanvi movies. Cinema, as an industry, is looked down upon. It has always been seen as a corrupting influence," Satyawan Malik, associate professor of English at Government College, Jind, said, adding that this deep-rooted belief is why the industry lacks investment and interest.
But, the state cabinet's approval to the Haryana film policy on September 5, which gave filmmaking the status of an industry, could soon change this mindset and with it, the fortunes of state's filmmakers and actors. The Haryana film policy incentivises and subsidises making of Haryanvi movies.
Filmmakers firmly believe the policy will breathe new life into the industry, which, though not popular, has produced some acclaimed films that have done well at the box office.
Making movies & profit
The Haryanvi movie industry began its journey in 1968 with Dharti, followed by Harphool Singh Jat Julani in 1970, Beera Shera in 1973 and Bahurani in 1982. But none of these did well at the box office. "It was only in the mid-1980s that the state movie industry started to come into its own," Haryanvi actor and songwriter Rajkumar Dhankhar said talking about the release of Chandrawal in 1984.
Made for ₹2.5lakh, the movie raked in ₹5 crore at the box office. The tragic inter-cast love affair between a Jat man and a woman from the Gadia Lohar community, it ran successfully not only in Haryana, but also in Delhi, Punjab, UP and Rajasthan.
Though not dissimilar in theme to the movies produced during that time—depicting familial disputes, rivalries and murders—the movie marked many firsts for the Haryanvi filmmaking industry, from becoming the first movie in which the female lead character could be called a protagonist to turning a profit.
Before Chandrawal, many movies were shot, but few would make it to the screen due to lack of funds. "As a young man, I remember watching a movie titled Ghoonghat ki Fatkar getting shot near my village in Jhajjar. I waited for the movie to get released so I could see it in a theatre, but it never did," Dhankhar said.
He added that many filmmakers of that time had to sell off their land to arrange funds for making movies. "Most movie investors at that time were realtors. But, being the ones with the most money, they would invest very selectively. The other option to fund a movie was to form a cooperative society and pool funds," he said.
In recent years, Haryanvi movies, such as Laado (2000), have won accolades. The 2014 Pagdi: The Honour went on to win two National Film Awards.
However, barring a few, Malik said, most Haryanvi movies now have similar themes, cliché music and poor jokes. "The comedy in recent movies is vulgar and casts aspersions on colour, caste and gender," Malik said.
Another major reason behind the success of Chandrawal was its music.
"Every song in the movie was a hit. Women would sing the songs on weddings," he said, remembering some of the most popular songs of the movie—Jija Tu Kala Mai Gori Ghani and Gaade Aali Gajban Chhori Bahadurgarh Ka Bomb.
Women in theatres
With this, Chandrawal brought a new audience to local theatres—women. "Before this movie was released, women rarely went to watch movies in a theatre. The men wouldn't allow it. 'Chandrawal' led to some change in the attitudes of men in Haryana," said professor Malik.
Dushyant, assistant professor of acting at the State Institute of Film and Television (SIFTV) in Rohtak, said one of the reasons behind the stunted growth of Haryanvi cinema was the exclusion of women.
"Historically, in Haryana, women weren't considered major contributors to art or folk culture. Instead of women taking part, men would dress up as women and impersonate them," he said, adding that this gender bias made sure art forms in the state did not develop.
Bollywood bugaboo
In the 1990s and 2000s quite a few movies did well and raised social issues, but none of them could match Chandrawal's success. One of the reasons, according to Dhankhar, was that owners of single-screen theatres preferred giving slots to Hindi movies over regional movies. "Theatre owners wanted profits, which regional filmmakers can't guarantee. Haryanvi movies wouldn't get a show time in theatres," he said.
The new film policy plans to address this issue by allocating 50% of its budget to make Haryanvi films and mooting an award show. The policy also plans to increase number of film theatres, especially single-screens more popular in semi-urban and rural areas, by 35%. Theatres would also have to compulsorily screen local films and given them good time slots. The state, in turn, would incentivise their screening.
Language barrier
Besides, profitability, language is also a barrier. "People in different regions of state speak different dialects and a movie that uses one dialect doesn't impress speakers of other dialects," Dhankhar said, adding that this is why Haryanvi movies don't do well in Gurugram or Faridabad, where the dialect is influenced by Delhi. "Most actors are based out of Karnal, Rohtak and Jind as that is where the target audience lies," he said.
Dhankhar added that in a year, around four to five Haryanvi movies get made, but a majority of them don't do well. A Haryanvi movie is made with an average budget of ₹5 to ₹10 lakh. If they become popular, they earn a revenue of about ₹40 to ₹50 lakh.
"Most filmmakers make Haryanvi movies to showcase their culture and promote their language while some are in it either to make whatever money they can or to promote their kin by casting them in major roles," he said.
Time to shine
But filmmakers and actors are certain a little investment in the industry will lead to better content and more films.
Bollywood filmmaker and co-chairman of the committee that prepared the film policy Satish Kaushik, said that now is the time for Haryanvi movies to shine. "In my initial years of filmmaking, Haryanvi culture wasn't very welcome in Hindi cinema. Being from Haryana wasn't a thing to be proud of," said Kaushik, who hails from Mahendragarh.
He added things have changed now due to the wider acceptance of Haryanvi songs and roles in the Hindi film industry.
"Haryana as a state has also developed in the last decade or so. This is the best time to explore what Haryanvi movies have to offer," he said, adding that he is certain Haryanvi cinema will do as well as other regional cinemas.
Kaushik said he aims to produce at least one Haryanvi movie in a year, and his first, Choriyan Choron Se Kam Nahi Hoti, is all set to release in a couple of months. It addresses the issue of female foeticide and discrimination against women, and features an almost all-Haryanvi cast.
"This is going to be the first commercial Haryanvi movie made for a wider audience," said Mohan Kant, who plays the villain in the film.
Two birds with one stone
Those invested in Haryanvi cinema believe the way forward for the industry is to address social issues through films. "Social issues with a dash of entertainment," Kaushik said would be the formula for success of Haryanvi cinema.
"There's an entire generation that is experimenting with new ideas and taking up social issues in their movies. Students are making in-house films that tackle issues of dishonour killing and such," said Dushyant of SIFTV. He added that Haryana is still changing socially, and that its cinema will soon catch up.
Personalise your news feed. Follow trending topics