2 Gurgaon Fortis doctors arrested for 'delay' in giving patient medicine
Updated on Apr 13, 2018 01:28 PM IST
A 51-year-old woman, who was admitted to Fortis Hospital in Gurgaon, died due to delay in administration of emergency medicines. A laxity was found on part of the doctors treating her.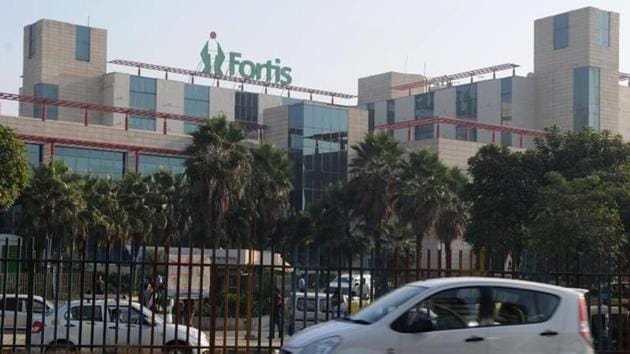 Two senior doctors of Fortis Hospital in Haryana's Gurgaon were arrested on Friday for a "delay in administration of emergency medicines" to a 51-year-old woman, who died of cardiac arrest last year, police said.
A special investigation team headed by inspector Gaurav Phogat of Gurgaon Police, which was investigating the case, found evidence of medical negligence against cardiologist Dr Suryanarayan Murty and Dr Vajja Nagaraju, emergency officer, for the death of the woman identified as Seema Ghai on May 12 last year.
"They will be produced in a court in the afternoon," Gurgaon Police spokesperson Ravinder Kumar said.
A case against four doctors of the Fortis Hospital was registered on February 20 under section 304 of the Indian Penal Code at Sushant Lok police station on the complaint of the victim's husband Mukesh Ghai.
Mukesh, an additional general manager in RITES Ltd, said in his complaint that no medicine was administrated to his wife between 1.35am to 9am on May 12, which led to her death.
"My wife suffered a cardiac arrest at 4.20am and she was shifted to the ICU but no doctors accompanied her," he said in his complaint to the police.
The death took place at 9.48am even though the doctors told him that she was recovering.
The matter was referred to the medical board after Mukesh's complaint and it gave its report after an inquiry into the matter.
The report submitted by the board proved crucial in the investigation as medical experts held that Seema, who was admitted for chest pain, died due to a delay in administration of emergency medicines and found a laxity on part of the doctors treating her.
"The matter is subjudice. We are providing complete support to the authorities concerned," a hospital spokesperson said.