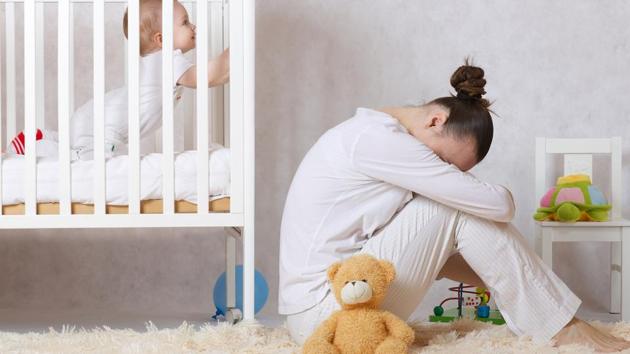 Age, education of new parents can intensify risk of depression
New parents could be at risk of depression, depending on their age and education.
Asian News International | By Asian News International
, Washington D.c.
UPDATED ON MAY 07, 2018 10:39 AM IST
Less educated young parents are more prone to newborn baby blues, according to a study.
"Using a validated screening tool, we found that 40% of parents in our analyses were positive for depression at the time their newborn was discharged from the neonatal intensive care unit (NICU)," said Karen Fratantoni, lead study author.
"It's reassuring that, for many parents, these depressive symptoms ease over time. However, for a select group of parents, depression symptoms persisted six months after discharge. Our findings help to ensure that we target mental health screening and services to these more vulnerable parents," Dr. Fratantoni added.
The study is an offshoot from 'Giving Parents Support (GPS) after NICU discharge,' a large, randomized clinical trial exploring whether providing peer-to-peer parental support after NICU discharge improves babies' overall health as well as their parents' mental health.
Mothers of preterm and full-term infants who are hospitalized in NICUs are at risk for peripartum mood disorders, including postpartum depression. The children's research team sought to determine how many parents of NICU graduates experience depression and which characteristics are shared by parents with elevated depression scores.
They included 125 parents who had enrolled in the GPS clinical trial in their exploratory analyses and assessed depressive symptoms using a 10-item, validated screening tool, the Center for Epidemiological Studies Depression Scale (CES-D).
"Parents of NICU graduates who are young, have less education and are caring for other children are at higher risk for persistent symptoms of depression," said Dr. Fratantoni.
"We know that peripartum mood disorders can persist for one year or more after childbirth so these findings will help us to better match mental health care services to parents who are most in need."
The study was presented at the Pediatric Academic Societies 2018 annual meeting.
Follow @htlifeandstyle for more
Close