Diabetic women beware, high blood glucose level can damage DNA, cause cancer
Diabetic women are at a higher risk of developing kidney, oral and stomach cancer and leukaemia as compared to men, suggests a study. High glucose levels can damage the DNA, which results in cancer, adds the study.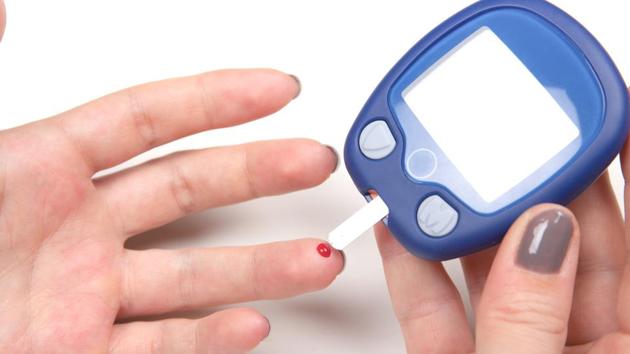 Updated on Jul 20, 2018 03:47 PM IST
Diabetes in women and cancer's relation has just been established. According to a study, women suffering from diabetes could be at a higher risk of developing cancer than men. The findings of the study, conducted by The George Institute for Global Health in Australia, suggests that among the study participants, women with diabetes (Type 1 and Type 2) were at higher risks for developing kidney cancer (11%), oral cancer (13%), stomach cancer (14%) and leukaemia (15%) compared to men with the similar condition.
Diabetes affects more than 415 million people worldwide, with five million deaths every year. According to the lead author Toshiaki Ohkuma, it is believed that heightened blood glucose may have cancer-causing effects by leading to DNA damage. "The link between diabetes and the risk of developing cancer is now firmly established," Ohkuma said, adding, "The number of people with diabetes has doubled globally in the last 30 years but we still have much to learn about the condition."
Also read: Diabetes cure, symptoms, treatment, diet plan, everything you need to know
For the study, published in the journal Diabetologia, the researchers examined data on all-site cancer events (incident or fatal only) from 121 cohorts that included 19,239,302 individuals. The researchers found that women with diabetes were 27% more likely to develop cancer than women without diabetes but for men the risk was 19% higher. They also found that diabetes was a risk factor for the majority of cancers of specific parts of the body for both men and women. Overall, it was calculated that women with diabetes were six per cent more likely to develop any form of cancer than men with diabetes.
"It's vital that we undertake more research into discovering what is driving this, and for both people with diabetes and the medical community to be aware of the heightened cancer risk for women and men with diabetes," Ohkuma noted.
Follow @htlifeandstyle for more
Close Story