When once is enough: Just one high-fat meal can pave way for heart disease
Just four hours after consuming a milkshake made with whole milk, heavy whipping cream and ice cream, healthy young men had blood vessels less able to relax.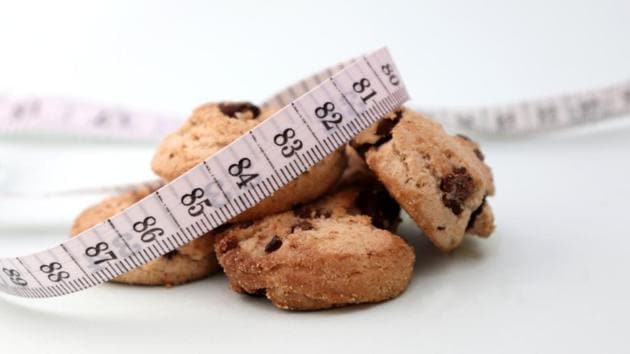 Published on Mar 29, 2018 01:10 PM IST
Asian News International |
, Washington D.c.
Asian News International
Just one high-fat meal can set a perfect stage for heart disease, a new research has revealed.
According to a Medical College of Georgia at Augusta University-led study, a single high-fat milkshake, with a fat and calorie content similar to some enticing restaurant fare, can quickly transform our healthy red blood cells into small, spiky cells that wreak havoc inside our blood vessels and help set the perfect stage for cardiovascular disease.
Just four hours after consuming a milkshake made with whole milk, heavy whipping cream and ice cream, healthy young men also had blood vessels less able to relax and an immune response similar to one provoked by an infection, the team of researchers reported.
While the dramatic, unhealthy shift was likely temporary in these healthy individuals, the scientists said that there is a definite cumulative toll from this type of eating, and that their study could help explain isolated reports of death and/or heart attack right after eating a super-high fat meal.
"We see this hopefully as a public service to get people to think twice about eating this way," said researcher Neal L. Weintraub, corresponding author of the study.
"The take-home message is that your body can usually handle this if you don't do it again at the next meal and the next and the next," said Julia E. Brittain, another corresponding author of the study.
While none of the scientists recommend going overboard on calories and sugar either, the healthy males in the study who instead consumed a meal with the same number of calories but no fat - three big bowls of sugar-coated flakes with no-fat milk - did not experience the same harmful changes to their blood, red blood cells, and blood vessels.
"You are looking at what one, high-fat meal does to blood-vessel health," said Dr. Ryan A. Harris, study co-author.
Their study in 10 young men was the first to look specifically at red blood cells, the most abundant cell in our blood. Red cells are best known for carrying oxygen and are incredibly flexible so they flow through blood vessels essentially unnoticed, Brittain said. But with a single high-fat meal, they essentially grow spikes and spew poison.
"They changed size, they changed shape, they got smaller," Harris said of the rapid changes to the form and function of red blood cells.
In both the cells and blood, there was evidence of myeloperoxidase, or MPO, an enzyme expressed by a type of white blood cell which, at high levels in the blood, has been linked to stiff blood vessels, oxidative stress and heart attack in humans.
When they used flow cytometry to examine the red blood cells, they found an increase in reactive oxygen species, a natural byproduct of oxygen use that is destructive at high levels.
One effect of their elevated level is permanently changing the function of proteins, including the one that helps red blood cells maintain their normal negative charge.
The investigators noted they only tested their participants after four hours, which is about how long it takes food to digest. The findings from the study are published in the journal Laboratory Investigation.
Follow @htlifeandstyle for more
Close Story