Avengers Endgame vs Avatar box office: Marvel film could miss all-time record by a fraction in neck and neck race
With just $170 million between Avengers: Endgame and Avatar, it's turning into a neck and neck race for the all-time box office crown.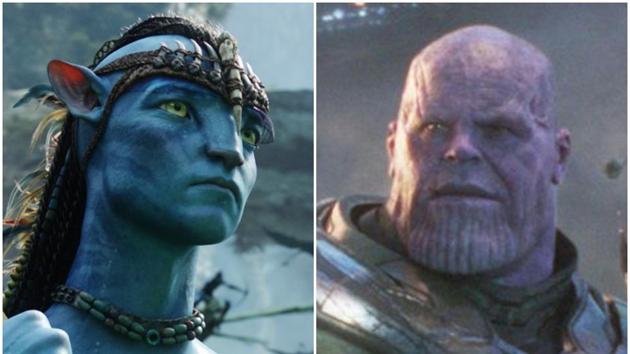 Updated on May 20, 2019 02:22 PM IST
Despite being dethroned by John Wick: Chapter 3 - Parabellum at the US box office for the first time since its release, Marvel's Avengers: Endgame reached a major milestone over its fourth weekend. The superhero film overtook James Cameron's Avatar as the second biggest film of all time at the US box office, putting it $150 million behind the number one film, Star Wars: The Force Awakens.
Worldwide, Endgame is now at $2.615 billion, around $170 million away from Avatar's all-time record. It is the biggest superhero film of all time, the biggest film of 2019, the biggest Marvel movie ever, and also the fastest to reach major milestones such as the $1 billion mark.
Cameron had previously tweeted congratulations to Marvel and studio president Kevin Feige when the superhero movie had eclipsed the box office record of Titanic. Endgame made $29 million in the US this weekend, taking its total in the States to $770 million, $10 million more than Avatar's record of $760 million (unadjusted for inflation and including multiple re-releases).
Forbes reports that Endgame's 54% drop from weekend to weekend is slightly higher than Avengers: Infinity War (52%) and Captain America: Civil War (53%). Forbes also predicts the film will conclude its domestic run with $850 million, with a further $1.9 billion internationally. The report says that the 'Will it pass Avatar' question is too close to call now, and that Endgame could miss the record by a fraction.
It was previously reported that Disney could re-release the film towards the end of the year, perhaps to build buzz around an Oscars campaign, and to make up the small difference at the box office. In India, Endgame is the highest grossing international film of all time, with a haul of over ₹400 crore.
Follow @htshowbiz for more
Close Story