Avengers Infinity War: You might have missed these details about Iron Man, Spider-Man's new suits
Marvel fans have already begun dissecting the newly released character posters for Avengers: Infinity War, and they've discovered hidden details about the Spider-Man and Iron Man suits.
Avengers Infinity War
Updated: Apr 05, 2018 18:46 IST
It didn't take long for Marvel fans to begin dissecting the slate of new character posters for Avengers: Infinity War unveiled on Wednesday. A Reddit user focused on the individual posters for Iron Man and Spider-Man, zoomed in, and discovered details that could signal a far more significant relationship between the two.
As per Screenrant and Comicbook.com, the Reddit user V-sm discovered that both the Iron Man and Spider-Man suits seem to have been made from the same material. And since we already know that Tony Stark's new suit will use the 'bleeding edge' technology - or nanotechnology that permits the suit's material to envelop the person who's wearing it - then Spidey's new suit could also possess the same capabilities.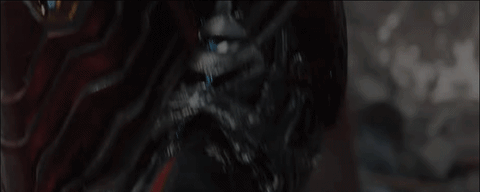 We already knew that Peter Parker's new Spidey suit was designed by Stark - Peter refused the fancier version at the end of Spider-Man: Homecoming, but his adventures into space in Infinity War could have perhaps made him change his mind.
Robert Downey Jr returns as Tony Stark/Iron Man in Infinity War, while Tom Holland reprises his role as Peter Parker/Spider-Man, which he first played in Captain America: Civil War. Holland will return as the character in a sequel to Homecoming, which will be helmed by returning director Jon Watts.
Avengers: Infinity War, the 19th film in the Marvel Cinematic Universe, is scheduled to release on April 27.
You can read all our coverage of Avengers: Infinity War here.
Follow @htshowbiz for more
First Published: Apr 05, 2018 18:45 IST