Daniel Craig offered $150 million to return as James Bond? That's Rs 1000 cr!
James Bond star Daniel Craig has reportedly been offered $150 million (Rs 1000 crore) to return as Agent 007 for two more films.
hollywood
Updated: Sep 05, 2016 18:48 IST
The behind-the-scenes wheeling and dealing of the James Bond franchise is beginning to sound like something concocted by Ernst Stavro Blofeld at this point, especially with this latest bit of news that has just broken. According to Radar Online, Daniel Craig has been offered a staggering $150 million (Rs 996 crore) to return as Agent 007 for two more films.
According to this new report, the executives at Sony have arrived at the end of their ropes after months of negotiation, and are now willing to throw 'a king's ransom' at Craig to bring him back.
"The studio is desperate to secure the actor's services while they phase in a younger long-term successor," said their source to Radar Online. "Everyone knows how much executives adore him (Craig), and the idea of losing him at such a crucial time in the franchise isn't an option as far as all the studio honchos are concerned."
According to the source, Craig 'has played a genius hand', baiting Sony for months by accepting other roles in both films (Logan Lucky) and TV (Purity). In fact, it was once rumoured that the studio was meeting with potential replacements just to play mind games with Craig and create leverage.
"Daniel's the key for a seamless, safe transition as far as Sony and Bond bosses are concerned," continued the source. "They will shoot two more films, which will be made virtually back-to-back, preferably featuring Daniel as 007 before he passes the figurative baton to someone else for a third movie that will mark the start of the new era."
Ever since doing press for Spectre, the last film in the series, Daniel Craig has been openly insubordinate towards the franchise that made him the star that he is. "I'd rather slash my wrists," were his infamous words when asked by Time Out if would like to reprise his role. "No, not at the moment. Not at all. That's fine. I'm over it at the moment. We're done. All I want to do is move on."
Quick to tackle the potentially problematic situation in which their lead actor bails on one of the biggest franchises in history, Sony put together a tentative list of replacements that included both known and unknown actors. Tom Hiddleston was a favourite at one point, before his circus of a romance with Taylor Swift reportedly hurt his chances. Executives were also said to have met with Jamie Bell, Aidan Turner and more recently, fan favourite Idris Elba.
If these reports are to be believed, Sony is mounting a last-ditch attempt at securing the services of Daniel Craig, often called one of the best Bonds, and certainly the man behind the most financially successful iteration of the character ever. But they also have an ambitious contingency plan, as they simultaneously try and find his successor.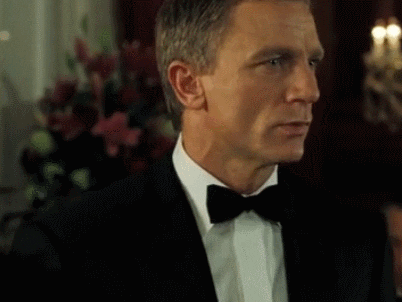 Follow @htshowbiz for more
First Published: Sep 05, 2016 13:22 IST