How George Clooney wooed Amal: 'Say yes or I will drop a hip'
When George Clooney proposed to wife Amal Clooney, he did it the old fashioned way. Down on his knee, he told a stunned Amal that he wanted to spend the rest of his life with her. The Monuments Men actor said he was 52 or 53 at the time and Amal had no clue that he was going to ask her for marriage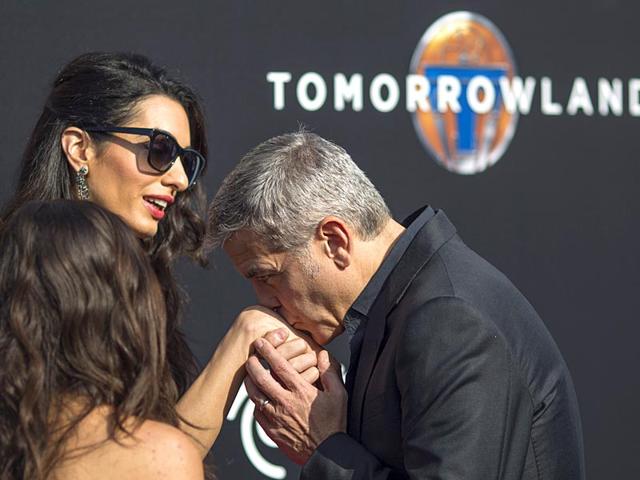 Updated on May 20, 2015 04:49 PM IST
When George Clooney proposed to wife Amal Clooney, he did it the old fashioned way. Down on his knee, he told a stunned Amal that he wanted to spend the rest of his life with her.

The Monuments Men actor said he was 52 or 53 at the time and Amal had no clue that he was going to ask her for marriage. And she also took her sweet time deciding.

Clooney said he proposed to the human rights attorney at home, with his Aunt Rosemary's records playing in the background.

"Finally, I just said, 'Listen.' You know, I'm 53, at the time, or 52, I think, at the time, and I said, 'You know, I've been on my knee now for about 28 minutes," he said. "So I gotta get an answer out of this, 'cause I'm gonna throw a hip out."

Talking about how marriage has changed his life, he said, "All I know is that it sort of changed everything in terms of what I thought my future –- my personal future -– was going to be." He continued, "I wasn't always completely optimistic about how it was going to work out personally for me. But now I am."

Close Story
Personalise your news feed. Follow trending topics