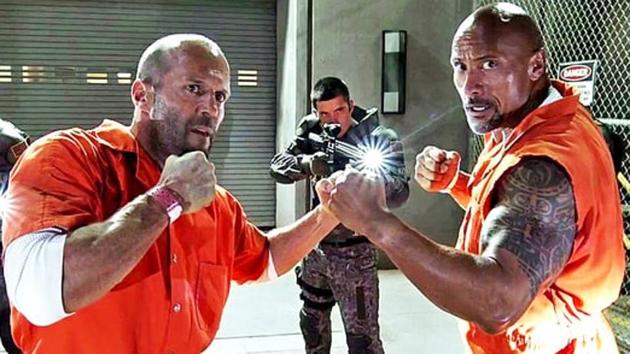 Jason Statham provides new details about Fast & Furious spinoff with Dwayne Johnson
Despite the rumoured protests of Vin Diesel and the very public outbursts of Tyrese Gibson, the planned Fast & Furious spinoff starring Dwayne Johnson and Jason Statham is moving ahead. Here are new details.
UPDATED ON MAY 09, 2018 12:11 PM IST
Jason Statham says the upcoming film Fast & Furious spin-off will be "brimming" with action and humour.
"Yeah, I'm doing a big spin-off movie with Dwayne Johnson, the Rock, who I'm a particular big fan of and good friend of," Statham told ew.com.
"So I'm going to do a big Hollywood splash with a mate of mine. They are developing the script right now, so I can't give you any spoilers on that one. Listen, Dwayne's got a big appetite for action, and he's got a great appetite for humour, and I'm sure it will be brimming with both of those things."
The film is being helmed by David Leitch. "Dave Leitch is someone that I have known for many many years, who is taking the helm and directing this, and he's just a true expert on this kind of stuff," said Statham.
"You might have seen Atomic Blonde. He's got Deadpool coming out. He's a really talented guy, and to be working with someone that I've known for so long is a big bonus for me."
Follow @htshowbiz for more
Close