Mission Impossible Fallout was on the hunt for a more political story, hence Kashmir
Updated on Jul 12, 2018 05:10 PM IST
Mission: Impossible - Fallout director Christopher McQuarrie says that he had always intended for the film to be more political, which is why he chose to set the climax in Kashmir.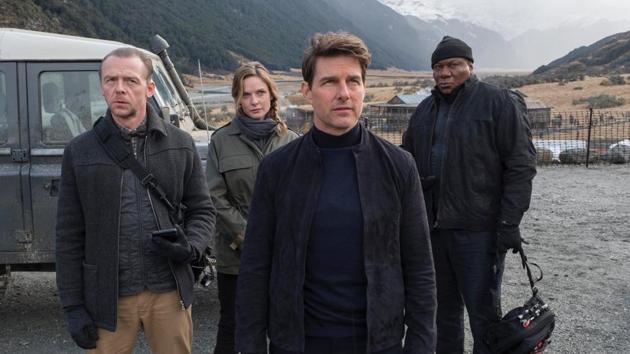 Christopher McQuarrie, who has added an Indian spin to Mission: Impossible Fallout, couldn't shoot in the country, but the director hopes to revisit India to film a project someday.
McQuarrie had scouted India extensively to shoot Mission: Impossible Fallout, but it couldn't materialise. However, that didn't deter him from still adding an Indian twist to the story.
"We would have loved to come to India to shoot the film. We couldn't shoot the aerial sequence (helicopter chase sequence) in India. It was a little too crazy. So, we ended up in New Zealand. But I scouted India extensively and I would love to come to India and shoot a film," McQuarrie told IANS in an interview here.
There are several references to India in the film, with the whole final sequence set in Kashmir. But the makers didn't shoot the movie in India, and instead transformed a valley in New Zealand into a small village of Kashmir to shoot the portion.
McQuarrie says they wanted a "more politically complex" world for the film, and that is how Kashmir found a place in the narrative.
"Everything we did in the movie was designed around where the action can take place. We wanted to shoot in Paris and we knew that we are based in London, so something needs to happen there. And we knew we wanted a helicopter chase sequence. The only country which would let us do it was New Zealand and we wanted something which was more politically complex than New Zealand… New Zealand is a wonderful, beautiful, nice and safe country," McQuarrie said in response to a query on the idea behind getting India in the backdrop.
The director continued: "It didn't feel like something politically dangerous would be happening in New Zealand...and we looked at places which had some similarities to New Zealand, and that is why we picked Kashmir."
McQuarrie made his directorial debut in 2000 with The Way of the Gun, which featured Ryan Phillippe and Benicio del Toro. The film was a box office dud and received negative reviews.
His big moment in Hollywood came by writing for The Usual Suspects, for which he won an Oscar. In recent times, he has come to be known for working with actor Tom Cruise in projects like Jack Reacher the last Mission Impossible film.
By making Mission: Impossible Fallout, he has become the first filmmaker ever to return to direct a second film in the franchise after Mission: Impossible Rogue Nation.
Mission: Impossible Fallout -- a Paramount Pictures movie -- will be distributed in India by Viacom18 Motion Pictures. It is set to release in India on July 27 in English, Hindi, Tamil and Telugu.
Apart from directing the film, McQuarrie has written and backed the project as a producer.
How does he balance the three roles on sets?
"The way I balance is by letting everyone be open and remain who they are. I like to work with limitations and that is what forces us to be more creative."
Recalling one incident, he said: "We knew we were shooting in New Zealand and certain story points had to meet there.
"But we didn't know how they all came together. I didn't know how we built the whole village in the valley of New Zealand just three days before we shot there."
All said and done, the director is happy with the outcome and is looking forward to the release of the film.
Follow @htshowbiz for more
Close Story
Personalise your news feed. Follow trending topics