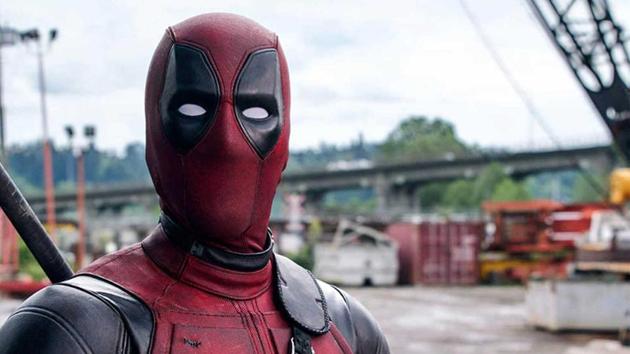 Ryan Reynolds shares his own #ThanosDemandsYourSilence letter in a very Deadpool way
Ryan Reynolds is asking you not to tell the world that Deadpool will die in the sequel.
UPDATED ON MAY 09, 2018 08:41 PM IST
Ryan Reynolds and the rest of his Deadpool team have shared a spoiler warning letter of their own, inspired by Russo Brothers' letter to 'the greatest fans in the world' before Avengers: Infinity War's release. The new letter parodies the heartfelt letter by the director duo and asks the fans to not tell anyone that 'Deadpool dies' in the movie.
Here's the letter:
+ +
"To the greatest fans in the whole universe.
We have embarked on the "Deadpool 2: This is Kind of Your Guys' Fault" World Tour. Almost everyone involved in the film has given Maximum Effort the past two years, maintaining the highest level of super secrets, like how David Blaine catches bullets in his mouth. And the secret blend of 11 herbs and spices in Colonel Sanders' delicious mustache.
Only a handful of people know the film's true plot. One of them is not Ryan Reynolds. We're asking that when you see Deadpool 2, you don't say a f***ing word about the fun $#!+ in the movie. Cause it'd be super lame to spoil the fact that Deadpool dies in this one. Kidding. Not kidding. Kidding?
Godspeed.
X
#WadeWilsonDemandsYourSisterSorryStupidAutoCorrectSilence"
Meanwhile, Russo Brothers' letter read:
"To the greatest fans in the world.
We're about to embark on the Avengers: Infinity War press tour. We will be visiting fans all over the world screening only a limited amount of selected footage from the film in order to avoid spoiling the story for future viewers.
We will not screen the film in its entirety until the Los Angeles premiere shortly before the film's global release. Everyone involved with the film has worked incredibly hard for the past two years maintaining the highest level of secrecy. Only a handful of people know the film's true plot.
We're asking that when you see Infinity War, in the coming months, that you maintain the same level of secrecy so that all fans can have an equal experience when they watch it for the first time. Don't spoil it for others, the same way you wouldn't want it spoiled for you.
Good luck and happy viewing.
The Russo Brothers
#ThanosDemandsYourSilence"
The sequel, directed by David Leitch, also features Josh Brolin, Morena Baccarin, Karan Soni, Zazie Beetz, Brianna Hildebrand, Stefan Kapicic and Leslie Uggams. The Hindi dubbed version of the film has been voiced by Ranveer Singh.
The film is scheduled for release on May 18.
Follow @htshowbiz for more
Close