The Jungle Book trailer sends Mowgli on an epic Indian adventure
The second trailer for Jon Favreau's The Jungle Book brings out the Indian flavour and sends Mowgli and a star-studded cast on an epic adventure.
hollywood
Updated: Feb 08, 2016, 17:04 IST
Filmmaker Jon Favreau's upcoming 3D livec action/animation adventure fantasy film The Jungle Book, starring 12-year-old Neel Sethi as Mowgli, shows the Indian-American boy running for his life while surviving in the wilderness of a jungle.
The trailer of The Jungle Book was released on Sunday during the Super Bowl broadcast. It opens with Mowgli, who is raised by Indian wolves, being chased by a black panther who gains ground and leaps on top of him.
Watch the trailer here
The black panther Bagheera, voiced by actor Ben Kingsley, stands over Mowgli and says: "If you can't learn to run with the pack, one of these days you'll be someone's dinner."
Watch: Iron Man gets a bullet in the face in Captain America: Civil War trailer
Watch: Jason Bourne first trailer: Reborn Matt Damon packs a punch
Watch: Independence Day Resurgence trailer: Oh my God, we're all going to die
Watch: X-Men Apocalypse trailer: Even J-Law can't save the world
The Bengal tiger Shere Khan, voiced by Idris Elba, is then seen sniffing out Mowgli among a gathering of jungle dwellers.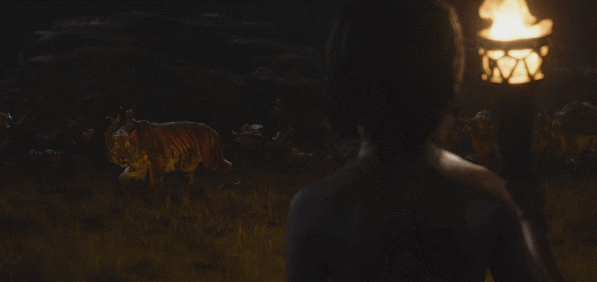 He then embarks on a journey of self discovery and along the way is lured by the seductive python Kaa, voiced by Scarlett Johansson, and also meets up with the silver-tongued orangutan King Louie, voiced by Christopher Walken.
Mowgli is aided by Bagheera as well as the friendly bear Baloo, voiced by Bill Murray, as he faces dangers in the jungle. A remake of the 1967 animated film of the same name, The Jungle Book is set to release on April 15.
Follow @htshowbiz for more
Thank you for subscribing to our daily newsletter.