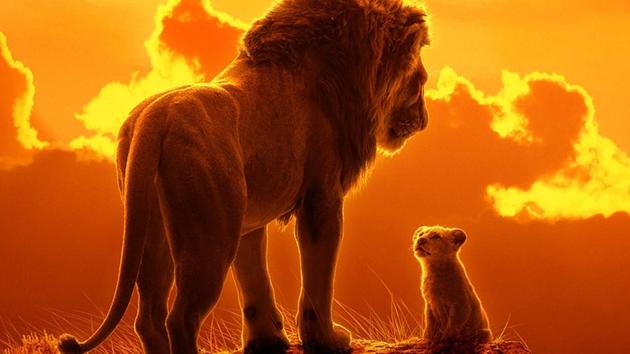 The Lion King first reactions are here: 'I've never heard as much clapping during a movie '
First reactions to Disney's Lion King are here, and critics have praised the visual effects, the emotion, and the comedic chemistry of Timon and Pumbaa. Check out all the reactions here.
UPDATED ON JUL 10, 2019 01:06 PM IST
The first reactions to Disney's upcoming The Lion King remake have arrived online, immediately after its world premiere on Tuesday night in Los Angeles. And the verdict is unanimous; critics have taken to social media to praise director Jon Favreau's film, predicting mammoth box office figures.
"#TheLionKing is a breathtaking visual cinematic achievement," wrote SlashFilm's Peter Sciretta. "I can't believe this is a CG animated movie. Timon and Pumbaa steal the show. It's a good Disney remake but was it necessary? Maybe not, but it's enjoyable and families are gonna love it."
Collider's Steve 'Frosty' Weintraub agreed. He wrote, "Been lucky to have attended a number of world premieres but not sure I've ever heard as much clapping during a movie as I did tonight at #TheLionKing . Was like being at a rock concert. Movie is going to make so much money." He described the visual effects in the film as 'incredible'.
The new Lion King utilises state-of-the-art visual effects - it isn't a live-action film as many have described it as - and is directed by Jon Favreau, who previously delivered the almost $1 billion The Jungle Book remake.
"#TheLionKing is visually and audibly astounding! I've never seen anything like that on an animation level. It's so beautiful," wrote Brandon Davis, of ComicBook.com. "Seth Rogen and Billy Eichner really steal the show. Chiwetel Ejiofor is brilliant as Scar! It is so much fun. Great movie."
"Oh man #TheLionKing delivers. It's a visual masterpiece that will leave you smiling and crying the whole time. It's a true testament to the lasting effect Disney movies have on all generations. Timon and Pumbaa steal the show. And BEYONCE!!!" The Wrap's Beatrice Verhoeven wrote.
BuzzFeed's Adam Vary wrote, "#TheLionKing is a landmark *visual* experience. I've never seen anything like it, and I think it's going to change how we look at movies forever." But he did question the film 'as an emotional experience' and wrote, "I'll put it this way: It turns out lions can't really emote."
Here are some more reactions:
The Lion King stars Donald Glover, Beyonce, Seth Rogen, Billy Eichner, John Oliver and others. The Hindi version will feature the voices of Shah Rukh Khan and his son Aryan, as Simba. The film is slated for a July 19 release.
Follow @htshowbiz for more

Close