Judged by one's actions, not connections
The SC verdict on the Sahara case gives the message that no matter how powerful you are, everyone is equal before the law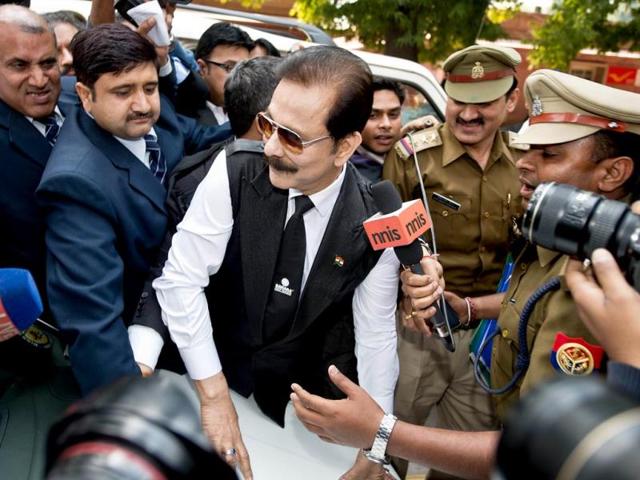 Updated on May 13, 2014 10:44 PM IST
There is much that comes to mind when one mentions the Sahara India Parivar — an empire of chit funds, retail and Bollywood movie production, a high-visibility brand of patriotism that lends considerable credence to Samuel Johnson's oft-quoted view in this matter, a rags-to-riches story that defines the crony capitalism that is synonymous with our times. Earlier this week, being at the receiving end of some of the sternest strictures the Supreme Court has passed against a litigant ever, Sahara also provided an object lesson in what not to do if you are a litigant before the apex court. The judgment in Subrata Roy Sahara v. Union of India and others is a landmark one, not merely for the law it laid down asserting its own powers of contempt of court but equally for its firm put-down of Sahara's tactics in court.
The law which the court laid down in this case is of seminal importance. Sahara had failed to comply with the court's order to refund `17,400 crore to the Securities and Exchange Board of India (Sebi). After affording numerous opportunities, the court imprisoned its promoter Subrata Roy, the legality of which was being challenged in this case. Dismissing the challenge, the court held that it had the powers to detain a person in custody, using its constitutional powers of contempt of court. While it might have been appropriate for the court to lay down in more detail the circumstances when such a power restraining the personal liberty of a citizen could be used, the assertion of such powers was entirely justified. To contend, as the petitioner did, that the extent of the court's powers of imprisonment would be six months and the extent of fine `2,000 would be absurd. It would mean that a multi-million rupee debtor could continue to evade compliance with a judicial order as long as he was ready to serve a brief sentence and pay a trifling fine incommensurate to his debt. The very fabric of the rule of law would be threatened were such an interpretation accepted.
It is tempting to conclude that the seeming insinuation of predetermination and prejudice made by counsel was simply rebutted by the court by a suggestion of its own that the allegation of bias was a disingenuous pretext to alter the constitution of the Bench hearing the matter. But that would do disservice to the judges. There was no claim in this case that the judges had a financial or proprietary interest in the matter that necessitated recusal. In law as in life, the lessons of a judgment far outlive the judgment itself.
The court's dismissal of the claim of bias must not be read as imposing a restraining effect on analogous claims in the future. In several situations propriety might demand that judges recuse themselves in a matter and counsel would be entitled to ask them to do so. But to make such a claim irresponsibly would invite strong judicial sanction. Especially when such claims are made from a position of contumacy, with questionable bona fides, and a resolute unwillingness to adhere to the rule of law like Sahara. It is to such claimants that the judgment serves a severe warning — no matter how powerful you are, how deep your pockets might be or how many senior counsel agree to represent you, before the court everyone is equal. A weak argument desperate to achieve relief at any cost will be called out for what it is— 'full of sound and fury, signifying nothing'. In a country, where otherwise might is right and rule of law often subservient to the whims of the powerful, the judgment comes as a welcome note of egalitarian discordance where one is judged not by his connections but instead by his actions.
Arghya Sengupta is research director at Vidhi Centre for Legal Policy. He provided research assistance to the senior counsel appearing for Sebi in this matter
The views expressed by the author are personal
Close Story