Rahul Gandhi's vigour is good news for Congress
Rahul Gandhi's vigour is good news for the party, still perceived as the main Opposition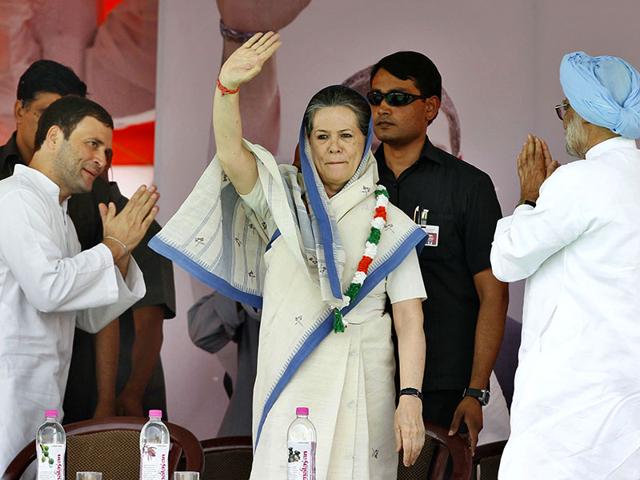 Updated on Apr 20, 2015 10:54 PM IST
The Congress seems to have found a spring in its step again with the return of its vice-president Rahul Gandhi after a long period of introspection. A huge rally on Sunday saw the party's top leadership on the stage with fiery speeches by both Mr Gandhi and party president Sonia Gandhi, signalling that the party now has plans to step up efforts to put the government on the mat.
The main issue that was taken up was the land Bill, which the Congress and many other political parties have opposed on grounds that it is anti-poor. But to pitch the whole issue as one of corporates versus the poor shows that the party is playing to an old script. Corporatisation and industrialisation cannot be bad words in a developing country like India; they are needed to get the engines of the economy working which in turn can only help the poor. Of course, social schemes have to be strengthened. While this may be a good issue to attack the government with, the debate seems to be stuck in a loop. Land is an emotive issue especially at a time when many states are facing an agrarian crisis and it will go down well with the poorer sections in many areas. But the land Bill is just one piece of legislation—the party has to come up with other pressing issues to ensure that it stays in the game. It should take heart that despite its drastically depleted numbers, its long years in governance have ensured that it is still perceived as the main Opposition party. Also, the party leadership must be more proactive, given that there have been voices of dissent raised during Mr Gandhi's absence. The future course of the party and how it can be revived should figure right on top of its agenda. The party is also fortunate in that it has a bright, young second leadership rung who will have to be pressed into action. The main issue is for its top leadership to be visible and active in Parliament and other public forums. The rally and Mr Gandhi's speech in Parliament were good steps in this direction. It also seems to have presented the Congress as a united house once again. The party also seems to be making efforts to reach out to other leaders such as the Samajwadi Party.
With the government's mighty numbers in Parliament, the country desperately needs a fully functional Opposition. The Congress is in a position to provide the lead, but only if it is consistent and comes up with constructive suggestions from time to time. The rally suggested that it is springing back into action, given the atmospherics. The real challenge is to convert this into political capital in the days to come.
Close Story