The Juvenile Justice Act can heal broken spirits
Updated on Jul 21, 2014 11:28 PM IST
Sending juveniles who commit 'serious' crimes to jail is not in the interest of children, families or the community.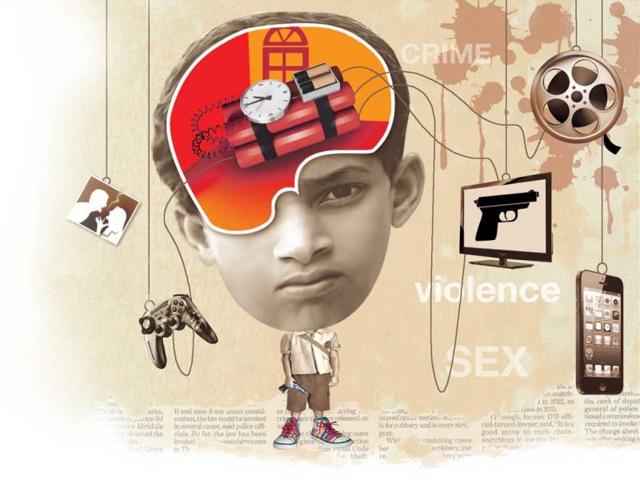 Shekhar P Seshadri and Swagata Raha
Minister of women and child development Maneka Gandhi recently said that juveniles who commit rape should be tried as adults as the police told her that "50% of the crimes are committed by 16-year-olds who know the Juvenile Justice Act". As per the National Crime Records Bureau's 'Crime in India, 2013', the share of crimes committed by juveniles vis-à-vis the total IPC crimes committed stood at 1.2% — the same as 2012.
In 2013, the juveniles alleged to be involved in rape constituted 4.1% of all persons arrested for the offence. Even these figures need to be investigated further as our experience shows that often when two young people in this age group have consensual sex or elope with each other, the parents of the girl file charges of kidnapping and/or rape against the boy as they want them to end the relationship. All these cases also add to the inflated figures of 'rape by juveniles'.
Sending 16 to 18-year-olds to adult prisons will scare them, but, is the purpose of the Juvenile Justice (JJ) Act to 'scare' juveniles or to 'rehabilitate and reform' them? Will it ensure that they will not commit the same offence when they complete their sentences as adults?
Evidence points to the contrary as the United States, which adopted this 20 years ago, is now realising that transfer is ineffective in addressing juvenile crime, public safety, and recidivism. The Task Force on Community Preventive Services set up by the US Center for Disease Control concluded that: "….transfer policies have generally resulted in increased arrest for subsequent crimes, including violent crime, among juveniles who were transferred compared with those retained in the juvenile justice system. To the extent that transfer policies are implemented to reduce violent or other criminal behaviour, available evidence indicates that they do more harm than good." There is no reason why India should replicate a failed system that has been more deleterious than progressive.
The victim has little or no say in the adult criminal justice system and the proposal to transfer juveniles to the adult system will not advance their interests. The existing juvenile justice system has the potential to provide an enabling framework to heal broken spirits of victims and juveniles through restorative justice programmes that are practised in New Zealand, Australia, South Africa, Canada, the US, and several European countries.
Experts who have studied various models of restorative justice have recommended that it be adopted to address "the more serious offences. It is here that the impact of the offending on victims is greatest and that victims are most in need of closure..." and consider it "most appropriate for repeat offenders."
Evidence also shows that "programmes offering counselling and treatment typically reduce recidivism, while those focused on coercion and control tend to produce negative or null effects. Programmes tend to succeed when they address specific risk factors known to influence delinquent and criminal behaviour. These risk factors include anger and anti-social feelings, lack of self-control, lack of affection or weak supervision from parents, lack of role models, and poor academic skills".
Sending juveniles who allegedly commit 'serious' crime to jail is not in the interest of children, families or the wider community as a whole. Such a policy change will result in higher costs related to incarceration, and deferred costs that will incur as an outcome from the rage and bitterness that comes from life in the adult criminal justice system.
Should India go down this path of denying our young the opportunities to demonstrate accountability within a scientifically designed and professionally implemented juvenile justice system? It is we as a nation who will be culpable; culpable of intentionally not investing in our children, despite the evidence available to prove that such an investment serves the interests of juvenile offenders, their families, victims and society as a whole.
Shekhar P Seshadri is with Department of Child and Adolescent Psychiatry, NIMHANS and Swagata Raha is with Centre for Child and the Law, National Law School of India University, Bangalore
The views expressed by the authors are personal
Personalise your news feed. Follow trending topics