India, Pakistan fans clash after ICC Champions Trophy final
Indian and Pakistani cricket fans clashed in London, Leicester and other parts of Britain after Sunday's ICC Champions Trophy final between the two countries.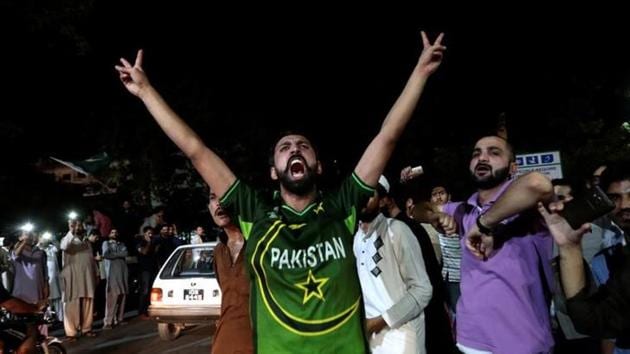 Updated on Jun 19, 2017 06:23 PM IST
Communities in Britain with origins in India and Pakistan live, work and often socialise together, but national teams facing each other in cricket brings to the fore age-old rivalries – as they did in London, Leicester and elsewhere after Sunday's ICC Champions Trophy final.
Rival fans waved national flags and threw missiles at each other in Southall, with police keeping the peace. In Leicester, the arterial Belgrave Road was blocked due to disturbances, with fans goading each other. Police helicopters were used to keep tabs on the situation.
Read | 'Pakistan found two heroes in Fakhar Zaman and Mohammad Amir against India'
Belgrave Road and nearby Melton Road were also closed on June 4, when India beat Pakistan in the initial rounds of the tournament, prompting several complaints from residents in the East Midlands town that has a large population of South Asian origin.
Major political and other developments in India and Pakistan often find an echo in Britain, reflecting the many levels of historical and contemporary engagement. Some areas and towns are identified with South Asian countries and regions.
Read | Time for Indian cricket team to introduce upgrades, take call on MS Dhoni
Several videos of clashes between rival supporters in Southall, Leicester and elsewhere were circulated on social media. Their behaviour was condemned on social media by people across the country.
A Leicestershire police spokesman said on Sunday night: "Belgrave Road has been reopened following an incident of public order. A large group of people gathered in the area earlier this evening following the final of a cricket match between India and Pakistan.
Read | India, Pakistan players share light moment after ICC Champions Trophy final
"Officers closed Belgrave Road city bound to the junction of Loughborough Road and county bound to Belgrave roundabout to assist the dispersal of the crowd. We would like to thank the public for their patience while officers dealt with the disruption."
India's previous victories in major cricket encounters, particularly against Pakistan, were celebrated with much enthusiasm in the streets, often creating public order situations.
Close Story