2G verdict acquitting accused shocking, shame: Prashant Bhushan
Published on Dec 21, 2017 09:31 PM IST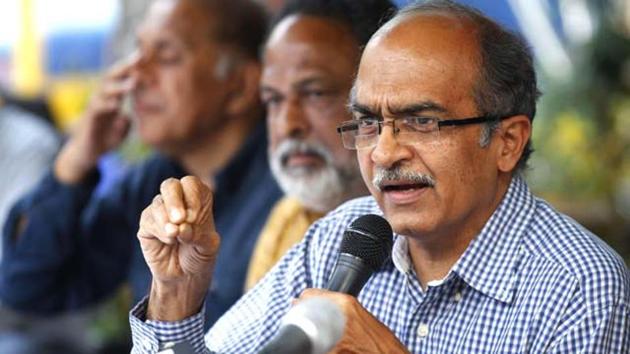 Press Trust of India, New Delhi |
, New Delhi
Press Trust of India
Advocate Prashant Bhushan on Thursday termed as "shocking" and a "shame" the special court's verdict acquitting all the accused in the 2G spectrum allocation cases.
In a series of tweets, Bhushan, who had argued for the PIL filed by NGO Centre for Public Interest Litigation (CPIL), on which the Supreme Court had ordered a CBI probe, said "the acquittal of all 2G scam accused by trial court is grossly wrong and sends a signal that influential people are not accountable in this country's judicial system."
"There was considerable evidence of benami licences, fixing of the 1st Come 1st served system & also bribes in this. Shame (sic)," he said.
He said there was a "mountain of documentary evidence" in the CBI chargesheet about the illegal gratification paid to the DMK's Kalaingnar TV.
He said in one of his tweets that "Anil Ambani whose company, which has been acquitted in the 2G scam, is the current favourite crony of the present govt, which has given it half the contract of the (Rs) 58K Cr Rafale deal".
"The acquittal of all accused in the 2G scam is shocking. There was a mountain of documentary evidence in the CBI chargesheet about the manner in which illegal gratification was paid to DMK's Kalaignar TV. The manner of giving licences itself was a scam," Bhushan tweeted.
Former telecom minister and DMK leader A Raja, his party colleague and Rajya Sabha MP Kanimozhi, and others were today acquitted by the special CBI court in the politically- sensitive 2G spectrum allocation cases.
Personalise your news feed. Follow trending topics