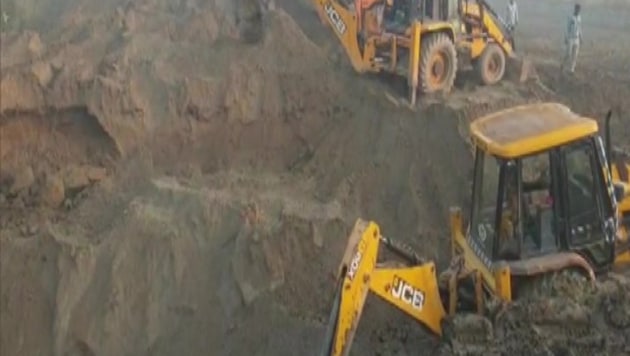 5-yr-old girl dies after falling into 50-feet deep borewell in Haryana
Oxygen was being supplied inside the borewell and the rescuers used a camera to check on the child through which they saw her foot. An audio recording of her parents' voice was also played to give her a sense of security, the police said.
UPDATED ON NOV 05, 2019 06:34 AM IST
A 5-year-old girl died a day after falling into a borewell in Karnal's Harisinghpura village on Monday morning. The girl, trapped for nearly 16 hours, was pulled out by the NDRF team after a 10-hours long rescue operation.
The girl, who fell into the borewell on Sunday evening around 5:30 PM, was pulled out on Monday morning around 9:30 AM at was taken to Karnal's civil hospital but was declared "brought dead" by the doctors.
According to the family members, the girl was playing outside her house when she went missing. When the family started looking for the girl, they found that she had fallen into an open borewell located outside their house.
Officials said that soon after villagers informed them about the mishap, a police team was rushed to the spot. A team of NDRF was also roped in for the rescue operation later on Sunday night, Karnal Superintendent of Police Surender Singh Bhoria said.
Bhoria added that the girl was provided oxygen inside the borewell with a pipe and her movements were monitored with a camera. After the 10 hours rescue operation, the girl was rushed to the hospital.
Harvinder Kalyan, MLA from Gharaunda, has however blamed the family for leaving the borewell open.
"The NDRF team did a good job by rescuing the girl within few hours. But this also exposed the negligence on the part of family members as they left the borewell open outside their house," Kalyan said.
Close