9 proposals to change airport names being considered: Raju
Updated on Jan 02, 2018 05:16 PM IST
The civil aviation minister says Tamil Nadu did not favour naming of buildings and other places after public figures.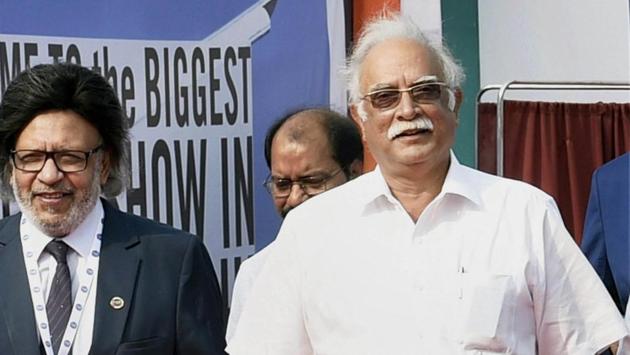 Press Trust of India, New Delhi |
Press Trust of India
Nine proposals to rename different airports in the country are being looked into by the Centre, civil aviation minister Ashok Gajapathi Raju said on Tuesday.
After a demand to name the Madurai Airport after Muthuramalingan Thevar was raised in the Rajya Sabha during the Question Hour, BJP member Subramanian Swamy said the invaluable contribution of Thevar was largely ignored, probably because he was a close associate of Netaji Subhash Chandra Bose.
Replying to the question, the civil aviation minister said that airports are renamed based on recommendations by the state government supported by a resolution passed in the respective Assembly.
He said that with regard to Tamil Nadu, the state did not favour naming of buildings and other places after public figures.
Chairman M Venkaiah Naidu said the decision may have been taken in Tamil Nadu as there is a tendency among political parties to name buildings or airports after their leaders or those close to them. The next government then begins the process of changing them, he added.
Naidu, however, added that Thevar was a figure who was above political lines.
As Swamy and some other members persisted, the minister said enquiry can be made from the state government on the issue.
Congress member Ambika Soni raised the issue of renaming the Chandigarh Airport after Bhagat Singh, even as SAD's Naresh Gujral said that the matter had the endorsement of the Assemblies of Punjab and Haryana.
A demand regarding renaming of the Aurangabad airport was also raised. The minister said there were nine such proposals which were being examined by the civil aviation ministry.
Personalise your news feed. Follow trending topics