A prison where inmates can live with family, step outside to work
Updated on Sep 09, 2018 07:50 PM IST
At an open prison in Indore district of Madhya Pradesh, this stereotype of a prison withers away.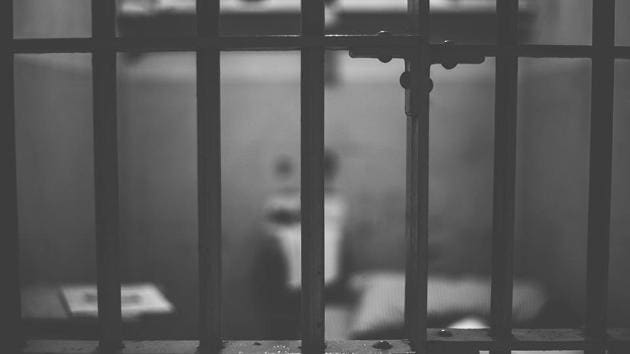 Press Trust of India, Indore |
Press Trust of India
Imagine a prison. A dark, concrete cell with limited space, which the inmates cannot claim as their own, little choice over food and who to be with, threat and suspicion abound.
At an open prison in Indore district of Madhya Pradesh, this stereotype of a prison withers away. Instead, there is a two-room home, where a convicted prisoner lives with his family and can step outside the premises to work.
The prison - named Devi Ahilyabai Open Colony - near the district jail has been started with an aim to bring a positive change in the lives of the inmates there.
At present, 10 married prisoners have been given independent apartments. In one these apartments, Bhupendra Singh has started to settle with his family since Sunday.
Singh, a resident of Shajapur town in Malwa region of Madhya Pradesh, was arrested in connection with the killing of a youth in 1996. He was later given a life sentence.
The 45-year-old has spent more than 12 years of his life in various prisons of the state.
"I still have to spend some more time in prison. But since I have come to this open jail, I feel I have been released. I regret what I did and now I want to live a normal life," Singh told PTI-Bhasha.
"As I am allowed to visit outside for work, I am planning to open a kiosk in the city where I want to sell tea and snacks," he said.
Singh's wife Seema, 35, lives with him in the open prison. The couple have two children, who study outside Indore.
From the next academic session, the children are likely to be admitted to a local school and they would be able to live together with their parents in the open prison.
"I have stayed away from my husband for years and raised my sons. We are happy we would be able to live together now," Seema said.
District and Sessions Judge Rajeev Kumar Shrivastava praised the experiment to give inmates some liberty to live their life.
"Sometimes, people commit serious crimes out of short-lived anger. When these people remain in prison for a long duration, they become inclined to revolt against the social system, develop negative feelings. To shield them from these negative feelings and ensure their social integration, this experiment of open jails is the best option," Shrivastava said.
"When these prisoners will walk of the open jail, they will be better equipped to accept the society and the society too will have a better understanding about them," he added.
The open prison has been started under the administrative supervision of the Indore District Jail.
The district jail superintendent Aditi Chaturvedi said, "This experiment has been started following the instructions of high court. The inmates in the open prison are those who have been given life sentence but have behaved well and are to be released in one or two years after completion of their term."
She said the inmates in the open prison are allowed to go outside the premises to work at 8 am and are required to return by 6 pm. They are not allowed to breach the city limits.
Chaturvedi said the open prison administration has tried to ensure the environment inside the premises remain true to its name. Still, she added, three guards have been deployed for the security of the inmates and their family.
The guards keep a record of all visitors.
Personalise your news feed. Follow trending topics