A tale of struggle: Bihar labourer bags Rs 8 lakh per year engineering job
Updated on Oct 30, 2017 07:25 AM IST
As farm labourers at Harda in Purnia district, the collective income of the family was Rs 2,000-3,000 per month, a far cry from his current pay package.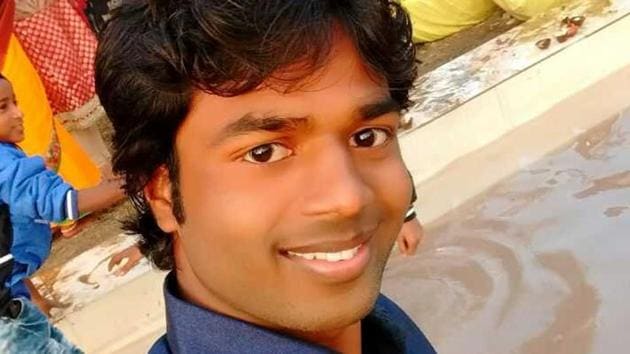 Hindustan Times, Harda (Purnia) |
, Harda (purnia)
Aditya Nath Jha
The journey of 23-year-old Dileep Sahni from being a poorly-paid labourer in Bihar, engaged in fox nut harvesting and processing, to a comfortable life of a mechanical engineer in Singapore is a tale of struggle, grit and sacrifice.
He had fights on two fronts —social and economic.
"It was never easy for me and my family to support my dream of becoming an engineer," Dileep said.
As farm labourers at Harda in Purnia district, 360 km northeast of the state capital Patna, the collective income of the family was Rs 2,000-3,000 per month, a far cry from his current pay package, Dileep recalled.
Moreover, the farm job also required the family to migrate 245km east of their home district Darbhanga to Purnia every year during makhana (fox nut) harvesting season from July to January.
"I knocked at the door of many banks for education loan when I was offered admission to an engineering programme at Millennium Group of Institutions, a private technical college in Bhopal, in 2013. But all my requests were turned down," Dileep said.
When bank failed, his younger brother Vijay Sahni came forward to help. He took up a job in a tiles unit in Chennai to fund his elder brother's study.
Their father Laltuni Sahni would sell ice-cream in Nepal during non-harvesting season to send money to his son in Bhopal.
Dileep would also join the family in makhana harvesting during vacation.
"Had my father and brother not assisted me with money, I would not have become an engineer," he said.
The social challenge was, however, far bigger.
Prior to him, no one from his village Antor had passed the Class 10 examination. He achieved the feat in 2011 by passing the examination in first division from JNJV High School, Nawada, Benipur.
He passed the Class 12 examination from Bahera College, Darbhanga, in 2013.
"Schooling was never easy for me. I had to frequently travel to Purnia during makhana harvesting season to work as a labourer and earn some money," he said.
Many in the village would think Dileep was chasing a pipe dream and his craze for study was futile. But he was determined.
For his academic performance, in 2016 he received topper's award from the government of Madhya Pradesh, where he was studying engineering.
Finally, last month a leading steel company, the Sangam Group, offered him a job with a posting in Singapore on a package of Rs 8 lakh per annum, a several-fold jump from the collective income of family doing a backbreaking job of harvesting fox nut.
It's just the beginning. Dileep said his ultimate dream is to help poor children who work as migrant makhana labourers to pursue their study.
His role model in this regard is Purnia superintendent of police Nishant Tiwary, who started 'Meri Pathshala' initiative for the education of poor children.
Over 10,000 migrant labourers from Darbhanga and Madhubani districts are engaged in makhana harvesting and processing in Purnia.
They could look upon Dileep as their idol.