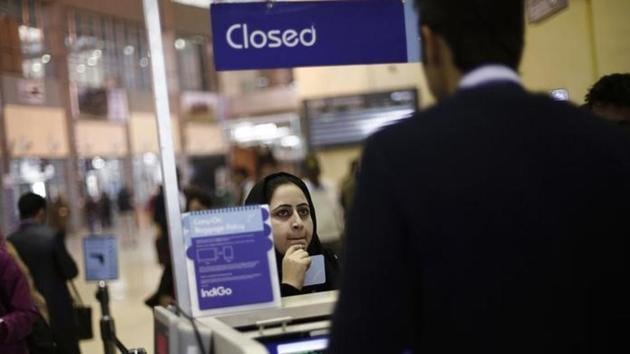 AAI drops plan to open liquor outlet in Srinagar airport after social media opposition
"Honouring local sentiments" from a section of the society on social media, the AAI called off the tender process with immediate effect.
PUBLISHED ON NOV 04, 2017 03:11 PM IST
Following opposition on social media, the Airports Authority of India (AAI) has decided to put off its plans to start a duty free liquor shop at the Srinagar international airport.
In a statement on Friday, the AAI said it had observed through media/social media that a section of the society was against having the liquor outlet at the airport.
"Honouring local sentiments", it called off the tender process for the same with immediate effect.
"It is hoped that with this communication, all controversies arising will be placed at rest," the statement said.
The announcement came after the state's excise department also refused permission for the liquor shop inside the airport.
Earlier, on Twitter, the Valley's head cleric and separatist leader Mirwaiz Umar Farooq had opposed the move.
"In the name of promoting tourism, opening of liquor shop at SXR Airport is unacceptable, will oppose tooth&nail, warn govt of dire consequences," Mirwaiz tweeted on Friday.
Kashmir is not a "dry area", and Srinagar city has many licensed liquor outlets which cater to locals and tourists alike. Most five and four star hotels also serve liquor.
In July 2016, Jammu and Kashmir government ruled out a ban on sale and consumption of liquor in the country's only Muslim majority state of the country.
"People should decide what they ought to do. We can't force our will on them. Let the issue be addressed in the ambit of freedom of choice," said finance minister Haseeb A Drabu had told the Legislative Council.
Close