Police crack down on Covid-19 'misinformation', activists concerned
Updated on Apr 30, 2020 10:12 PM IST
Freedom of speech activists said the Epidemic Diseases Act, 1897, the Indian Penal Code and Disaster Management has been used to curb criticism of the government or political functionaries in the name of pandemic.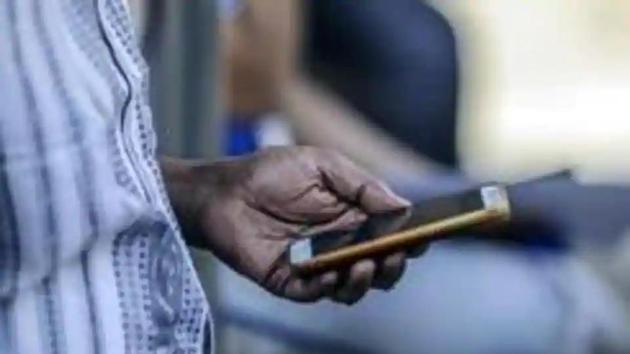 Hindustan Times, New Delhi |
HT Correspondent
Till Wednesday, around 640 cases have been lodged across the country for allegedly spreading rumours and fake news via social media on the coronavirus disease (Covid-19) pandemic since the government enforced nationwide restrictions --- first, on March 25 for three weeks, and then for another 19 days till May 3 , according to the information provided by police officers from various states.
Free speech activists, however, took exception to these nationwide arrests, as they contended that the Epidemic Diseases Act, 1897, several sections of the Indian Penal Code (IPC) and the Disaster Management Act, 2005, has been randomly invoked to curb criticism against authorities in the name of the health care emergency.
The colonial pandemic law gives sweeping powers to a state government, including arresting people for spreading misinformation, while the Disaster Management Act, 2005, is stricter against any kind of dissent, activists argued.
"Sometimes criticism of lack of preparedness or of certain local issues has also resulted in people being booked. Some of these social media posts fall within the permissible limit of freedom of speech under the Constitution. However, state governments are using a high degree of power that goes beyond public health issues to serve the government's political objective. This is a matter of grave concern," said Apar Gupta, a lawyer and internet freedom activist.
"Bal Gangadhar Tilak was also booked under the Epidemic Diseases Act, 1897, when he had criticised the then British government for its lack of preparedness to deal with the Spanish flu in 1918-19," Gupta said.
On April 15, Maharashtra Police arrested a local journalist for airing a story claiming that railways had arranged special trains for migrant workers to return home, which led to commotion among labourers at Mumbai's Bandra station. The reporter, who is based in Osmanabad, Maharashtra, was booked under various sections of IPC and Section 3 of the Epidemic Diseases Act, the police said.
In Uttar Pradesh, the police are preparing a charge sheet against a Samajwadi Party (SP) leader and a former member of Parliament (MP) for allegedly spreading misinformation about the viral outbreak after a video surfaced purportedly showing him ridiculing the Yogi Adityanath-led state government's social distancing advisory.
Triveni Singh, superintendent of police (SP), Azamgarh, said the video was an apt case of spreading misinformation and misleading people amid the pandemic. The police would file a charge sheet against the ex-MP shortly, Singh said.
In West Bengal, over 100 people have been arrested for spreading fake news and rumours related to Covid-19. Many, however, have been let off after a warning, West Bengal Police officials said.
The arrested people include homemakers, students, school teachers, government employees, and traders. The police are scanning social media pages for incriminating posts, said Gyanwant Singh, the inspector general (law and order), West Bengal Police.
In Manipur, which doesn't have a single Covid-19 case at present, the police have lodged cases against 27 people, including a person who allegedly mocked PM Modi's nine-minute blackout call at 9 pm on April 5, claiming it would result in a breakdown of the national grid, a concern that was also raised by several experts. "We booked the person for spreading false information," said K Meghachandra, SP, Imphal West.
In that district, two office-bearers of the Youth's Forum for Protection Human Rights were booked for issuing a statement questioning the location of a proposed quarantine facility by the state government. "Later, they were released on bail," said a police officer.
In Assam, the police registered 87 cases against people for spreading fake news on social media related to Covid-19. Altogether, 46 people have been arrested till date. While 12 of them have been released on bail, 16 others have been released under section 41A of the code of criminal procedure (CrPC).
Police have removed nearly 1,000 posts from social media that allegedly spread misinformation on Covid-19 over the past month in Assam. Hundreds of youth, who have posted or shared those posts, have also been counselled, a police officer said.
The Assam government also filed a case against Jugasanka, a Bengali daily published from Silchar, for carrying a what it said was a false news report about the state's first Covid-19 positive patient. While the patient was still admitted at Silchar Medical College Hospital, the news story mentioned that he had recovered. It stated that the second test carried on the patient was found negative.
The Assam government has constituted a five-member committee "for monitoring and checking of fake news in all forms of media.
In Madhya Pradesh (MP), where the Covid-19 positive cases have crossed over 2,000, 108 cases have been registered against people for spreading rumours and misinformation via social media posts. "There is no case against any high-profile person in MP," said D Sreeniwas Verma, the Covid-19 in-charge and inspector general of police (IGP), MP.
On April 18, Telangana Police filed cases under the Epidemic Diseases Act, 1897, against two Telugu television news channels and their reporters for carrying a report that stated a person, who had tested Covid-19 positive, was staying in Neredmet area in Medchal-Malkajgiri district because he wanted to evade treatment.
Both the Telugu channels ran the report for a while, quoting the local police authorities but withdrew it after they failed to confirm the news source.
Telangana Working Journalists' Union state general secretary Virahat Ali said it was not proper to register the cases against the channels and journalists who had carried the report based on the information they had got from the authorities concerned.
According to Rajasthan government official data, 177 first information reports (FIRs) were registered in which 251 people were named and 179 have been arrested for spreading misinformation and fake messages.
In Himachal Pradesh, 53 people have been booked for spreading false information and fake news via social media posts, said the state's director-general of police (DGP), Sita Ram Mardi
Topics
Personalise your news feed. Follow trending topics