Gauri Lankesh murder: Anyone speaking against BJP gets killed, says Rahul Gandhi
Updated on Sep 06, 2017 01:46 PM IST
Senior Kannada journalist and social activist Gauri Lankesh was shot dead on Tuesday night by unidentified men at her residence in Bengaluru.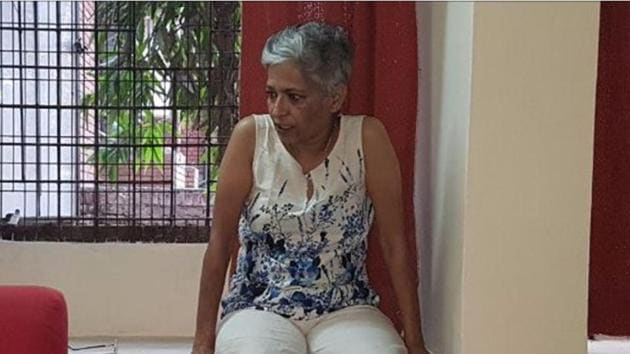 Congress president Sonia Gandhi and party vice president Rahul Gandhi expressed shock and distress on Wednesday over the killing of Kannada journalist activist Gauri Lankesh, saying anybody who speaks against the ideology of the BJP-RSS is "pressured, beaten, attacked and even killed".
"Known for her fearless and independent views, Gauri Lankesh had extraordinary grit and determination to take on the system," an IANS report quoted Sonia Gandhi as saying in a statement from the All India Congress Committee (AICC).
"The series of killings of rationalists, free thinkers and journalists in the country has created an atmosphere that dissent, ideological differences and divergence of views can endanger our lives. This cannot be and should not be tolerated."
"It is an extremely sad moment for our democracy and a chilling reminder of the fact that intolerance and bigotry is raising its ugly head in our society."
Lankesh was shot dead by unidentified assailants at her residence in Bengaluru on Tuesday.
Rahul Gandhi said he spoke to Karnataka chief minister Siddaramaiah and told him that the "people who did this must be caught and punished", ANI reported.
Criticising the BJP government, he said, anybody who speaks against the ideology of the BJP-RSS is "pressured, beaten, attacked and even killed".
The ANI report said the Congress vice president also hit out at Prime Minister Narendra Modi, saying the PM was a "skilled Hindutva politician".
"People say that the Prime Minister is quiet and Prime Minister has not said anything. The point is the entire ideology is to silence voices," he told reporters.
"Sometimes, under pressure, the Prime Minister makes some statements. But the entire idea is to crush dissent," adding that "non-violence is the history of this nation... murder cannot be justified," he added.
Condemning the attack, Sonia Gandhi said the Congress stands as one with rationalists, thinkers, journalists and the media fraternity.
The AICC statement said Sonia Gandhi had also spoken to Siddaramaiah and urged him to swiftly bring the culprits to book.
"Every possible measure should be taken to maintain a safe and secure atmosphere in the state," she said, and expressed her deepest condolences to Lankesh's family and friends.
Close Story
Personalise your news feed. Follow trending topics