Army canteens withdraw amla juice supplied by Ramdev's Patanjali
Updated on Apr 25, 2017 10:33 AM IST
The amla juice failed to clear a test carried out at West Bengal Public Health Laboratory, Kolkata.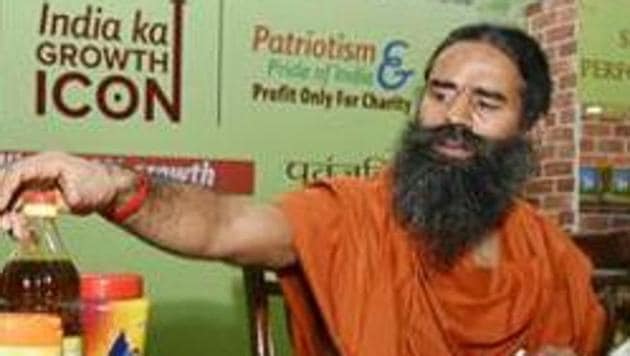 The Canteen Stores Department (CSD), the retailing entity selling consumer goods to the armed forces, has suspended the sale of a batch of Patanjali Ayurveda's amla juice after it "failed" to clear a laboratory test.
The Haridwar-based ayurveda firm, promoted by yoga guru Ramdev, however, blamed an Uttarakhand government department for the fiasco.
Defence ministry sources said a show cause notice has been served on the company after the juice "failed" the test carried out at West Bengal Public Health Laboratory in Kolkata.
The sources said that as per procedure, the CSD has immediately suspended the sale of the particular batch and sent a show cause notice to the company to examine the deviations and explain them.
They said "further action" will be taken on receipt of reply from the firm.
The CSD had sent samples of 'Amla Juice' having index no. 85417 and batch No. GH1502 to the laboratory in Kolkata, they said.
Patanjali in a statement said Uttarakhand's Ayurveda, Yoga and Naturopathy, Unani, Siddha and Homoeopathy (AYUSH) department had certified the Amla juice in 2009 – one of the top selling products.
It said the amla juice is an ayurvedic medicine and not a food product and it should be taken on advice of qualified practitioners.
"Amla juice is an Ayurvedic proprietary medicine and department should have conducted examination under prescribed (Ayurveda) category and not under food category" an official note of the company said, blaming the AYUSH department.
The state's Bharatiya Janata Patrty government, which reportedly enjoys a cordial relation with the yoga guru, said if required it will conduct a thorough quality check of all Patanjali products.
AYUSH minister Harak Singh Rawat told HT it was wrong on the part of Patanjali to blame licensing authority for a negative lab report some other agency gave.
"I object raising questions on us. We are licensing authority. Patanjali should have taken care of the quality of the juice. Now, if required, we will conduct quality check (of Patanjali products)" Rawat said.
Established by Ramdev in 2006, with Ayurveda products, the company now has array of fast-moving consumer goods (FMCG) on its portfolio.
Of late many of its products have also been getting "adverse feedback" from consumers and retailers, prompting the company to form two internal committees earlier this year to address the problem.
The company also faced the ire of the Food Safety and Standards Authority of India (FSSAI) for 'misbranding.'
"Babaji's (Ramdev) brand image is associated with the Patanjali products. There is no question of our products being inferior in quality," SK Tijarawala, the spokesperson of the Patanjali, told the HT recently on quality concerns.
(With inputs from PTI)
Personalise your news feed. Follow trending topics