Kerala writer Chavara, held for 'insulting national anthem', on fast
Kamal C Chavara, a Malayalam writer and theatre personality, had posted excerpts of his controversial book on Facebook that allegedly contained derogatory references to the national anthem.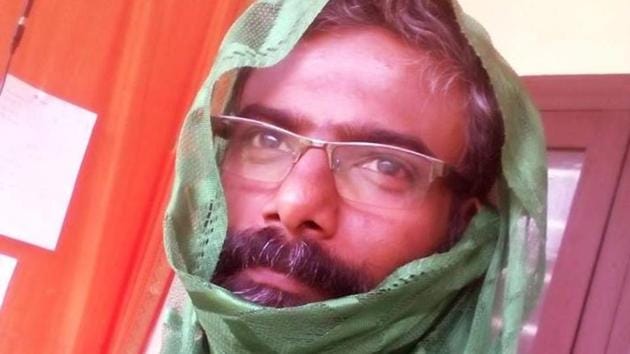 Updated on Dec 19, 2016 10:09 PM IST
Malayalam writer and theatre activist Kamal C Chavara, who was arrested for allegedly insulting the national anthem, began a hunger strike on Monday in protest against what he said were false charges being foisted on him and his friends.
The writer was arrested and charged with sedition on Sunday for an alleged insult to the national anthem on social media. He was kept in a police lock-up for several hours until bail was granted.
Chavara got admitted to Kozhikode medical college and hospital after his release from police custody, complaining of nausea and breathlessness.
He alleged that friend C Nadir, who took him hospital, was arrested on an old case. "I will observe a fast unto death till these cases are withdrawn," the writer said.
Police defended the action, saying a case was pending against Nadir for supporting Maoist rebels.
Human rights campaigners and social activists criticised the arrests, alleging that there is growing intolerance against people who raised questions and sought to view things rationally.
"Such actions will strengthen people's belief that the state is moving to fascism," veteran Marxist and former chief minister VS Achuthanandan said.
Dalits, artists, writers, adivasis and marginalised people have been living fearlessly in Kerala and it's the police's duty to prevent them from meeting the fate of rationalists MM Kalburgi of Karnataka and Govind Pansare of Maharashtra, who were murdered for their views, he said.
Chavara's friends said his Facebook post was excerpts from his latest novel Smashanangalude Notupustakam, or A Book on Graveyards, which is not banned.
"It is sad that Kerala chief minister Pinarayi Vijayan is getting into the mould of Prime Minister Modi. Dissension is not a crime it makes our democracy more vibrant," said a friend.
Chavara was planning to move the court for anticipatory bail before his arrest.
"In a school in Kerala there were 44 students, named after the state's 44 rivers that had dried up. The teacher never bothered to heed requests of students, including their wish to go to the washroom. At 4pm every day they had to stand up for the national anthem. Since urinating was more important to me than Jana Gana Mana, I was the most indisciplined student," he wrote in his post.
The Bharatiya Yuva Morcha, the BJP's youth wing, charged him with insulting the anthem and filed a police complaint.
The latest incident follows the arrest of six people for not standing up when the anthem was played before the screening of a movie at the International Film Festival of Kerala in Thiruvananthapuram last week.
Close Story
Personalise your news feed. Follow trending topics