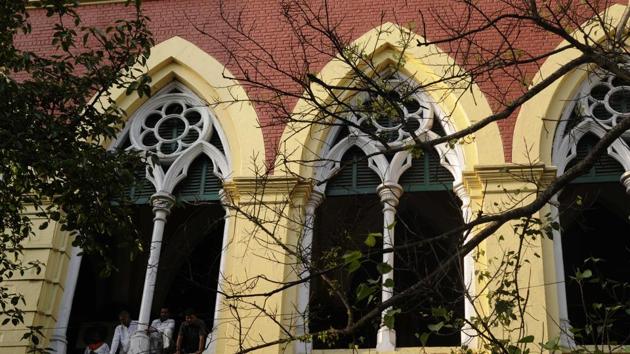 Bengal panchayat poll uncertainty not over, HC to hear plea on inadequate security
The petition by Congress has alleged inadequate security and sought quashing of the state election commission's notification to hold the polls in a single phase on May 14.
UPDATED ON MAY 04, 2018 09:04 PM IST
The Calcutta high court's decision on Friday not to interfere in the panchayat poll schedule in West Bengal will not necessarily mean the end of uncertainty over the rural elections. A bench headed by high court chief justice Jyotirmay Bhattacharya will hear a petition on May 8 on the alleged inadequacy of security arrangements for the elections.
A petition by the Congress has claimed that the security arrangements are inadequate and sought the quashing of a notification by the State Election Commission (SEC) that the polls will be held in a single phase on May 14.
A division bench comprising justices Biswanath Samaddar and Arindam Mukherjee on Friday said it will not interfere with the poll panel's schedule.
As things stand now, the SEC will have to convince the bench of chief justice Bhattacharya and justice Arijit Banerjee that they have put in place adequate security to conduct fair and peaceful elections.
Opposition leaders have argued that the poll panel faces the challenge of manning more than 35,000 booths with 46,000 armed policemen that the state government has.
The ruling Trinamool Congress has won uncontested 34.2% of the 58,692 seats in the three tiers — zilla parishads, panchayat samitis and gram panchayats.
Calling the elections a farce, state Congress president Adhir Ranjan Chowdhury said, "We want to plead with the courts whether it is possible to start the election process afresh."
The Bharatiya Janata Party's Bengal unit general secretary Pratap Banerjee said the party was ready for any schedule — single, two-day or three-day polls. "But the process has to be fair and peaceful".
The panchayat polls have been mired in controversy after violence was unleashed during filing of nominations.
The election commission then did a flip-flop by extending the nomination date, and then withdrawing it. The incident drew the attention of the HC bench headed by justice Subrata Talukdar which pulled up the poll panel, forcing it to change the voting schedule to a single day on May 14, from the earlier May 1, 3 and 5.
On May 1, justice Talukdar observed that the decision of the poll panel was not necessarily final and a division bench will review it in the light of security adequacy.
The judge also pulled up the SEC for poor homework before the announcement of the date of polling.
"The division bench of Biswanath Samaddar has observed that the action of the poll panel is not above question and that it should be a wake-up call to the SEC," said Congress advocate Riju Ghoshal.
Close