Bengaluru: Fake Aadhaar, forged IDs land Indo-Pak couple in jail
Updated on May 31, 2017 08:27 PM IST
Kerala's Mohammed Shihab and Samira Abdul Rahman, from Pakistan, married in Qatar and fled to Bengaluru to escape their parents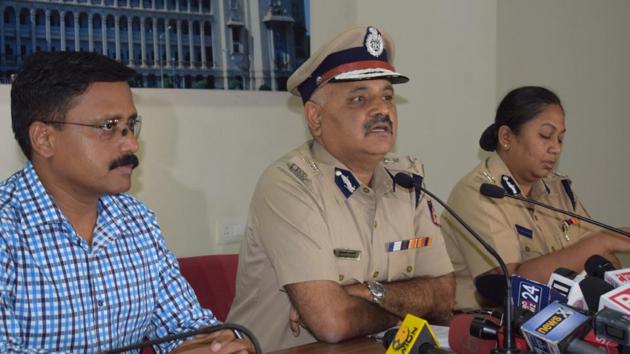 Bengaluru Police arrested late on Wednesday three suspected Pakistani nationals and an Indian man who lived in the Karnataka capital on forged documents and fake Aadhaar cards for two years.
Police said 30-year-old Mohammed Shihab, hailing from Kerala, fell in love with a Pakistani woman called Samira Abdul Rahman when working in Qatar two years ago. The couple got married, allegedly in the face of opposition from both sets of parents, and decided to flee to India.
But before leaving, they met another Pakistani couple -- Kirhon Ghulam Ali and Kashif Shamshuddin -- in the west Asian country who were also planning to move to India to escape their parents' wrath. All three Pakistanis are believed to be residents of Karachi, police added.
"We do not know the exact relationship between the three Pakistani nationals yet, but it is safe to assume that they knew each other because they travelled to India together," Bengaluru police commissioner Praveen Sood said.
The two couples allegedly travelled from Qatar to Muscat and from there to Kathmandu. They are then believed to have travelled by road to Patna, and eventually made their way to Bengaluru.
Sood said Shihab earlier resided in Bengaluru's Kumaraswamy Layout, before he went to work in Qatar. All four were arrested from the locality on Wednesday.
"The three Pakistani nationals did not have a valid visa and were residing here illegally," Sood said. They managed to get valid Aadhaar numbers based on forged identities. "They had all the documents required," Sood said.
"All this information is based on preliminary investigations and the confessions of the accused," Sood said. "Central agencies are also investigating the case, and statutory procedures like informing the Embassy will be done soon," Sood said.
The trio has been charged under various sections of the Foreigners Act, Passport Act, and also conspiracy, Sood said.
The arrests might fuel more concerns about the 12-digit biometric identity number that is facing a storm of controversy over privacy concerns. The government has steadily expanded the use of Aadhaar in recent years but experts say the system is prone to hacking and data breaches.
Personalise your news feed. Follow trending topics