India and China hold marathon border meet, discuss peace after Ladakh scuffle
The Ladakh incident comes at a time when the Asian giants are locked in a row in the remote Doklam plateau, which borders Sikkim in India's northeast and is claimed by both Beijing and Bhutan, since June 16.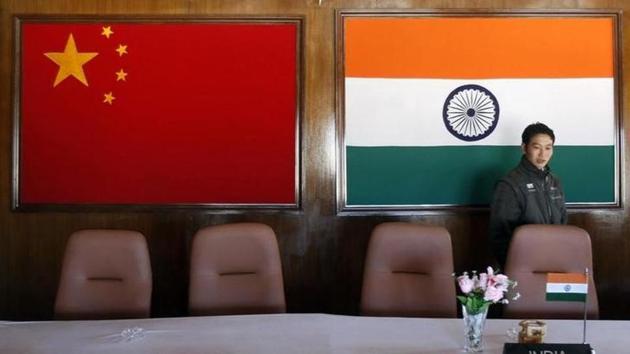 Updated on Aug 16, 2017 11:18 PM IST
Hindustan Times, New Delhi |
Rahul Singh and Rajesh Ahuja
A nasty scuffle by Indian and Chinese troops in the Ladakh sector and ways to maintain "peace and tranquility" in the sensitive region were discussed at a marathon meeting between military officers of the two neighbours on Wednesday.
More details weren't immediately known as the army and the Indo-Tibetan Border Police officers refused comments. The meeting began in the afternoon and continued till late into the evening.
It was held a day after Chinese troops hurled stones at Indian border troopers, forcing them to retaliate. Blows were also exchanged, leading to injuries on both sides.
The clash near the Pangong Lake, which divides Indian and Chinese territory, was triggered by an incursion bid by Chinese troops that was foiled, sources said.
The incident happened at a time when the two neighbours are locked in a standoff thousands of miles away in the disputed Doklam plateau close to Sikkim.
Government sources said a "pre-scheduled border personnel meeting" was held in Ladakh's Chushul area, adding that the Pangong incident was on the agenda.
The two sides discussed strengthening of existing mechanisms for maintaining border peace and tranquility, the sources said.
Defence minister Arun Jaitley too refused comments. "This is not a subject on which the government normally makes a comment."
A Chinese foreign ministry spokesperson in Beijing said she was not aware of any scuffle along the Ladakh border.
Two groups of Chinese soldiers reportedly crossed the Line of Actual Control, the de-facto boundary between the two countries, around Pangong. Indian border troopers asked them to return.
"The Chinese patrol refused to return when the Indian side showed banners that they were in Indian territory, in accordance with the settled drill. Heated arguments took place thereafter, leading to a scuffle in which troops punched each other and then stones were thrown," said an official who didn't wish to be named.
Indian troops said the Chinese patrols of around 15 soldiers threw stones, wounding around six men from the ITBP.
The Pangong area is prone to such face-offs as two-thirds of the lake is under Chinese control.
Normally things are brought under control after showing banners to the Chinese side, telling them they are in Indian soil. There have been occasions when the Chinese refused to leave, leading to tense standoffs.
The Asian giants have a long border dispute that led to a war in 1962. The festering feud causes around 400 face-offs every year from Ladakh to Arunachal Pradesh.
An official said meetings usually held on August 15 between Chinese and Indian soldiers along the frontier were cancelled on Tuesday. But the event was marked more informally, with both sides exchanging sweets.
Close Story
Personalise your news feed. Follow trending topics