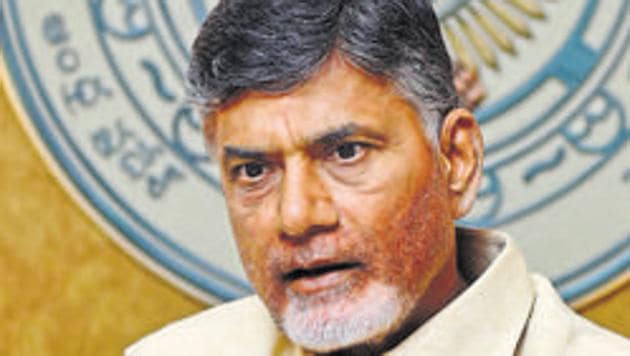 Centre's failure to honour promises causing unrest among people: Andhra Pradesh CM
Ever since the combined state was divided (to carve out Telangana), the residuary Andhra Pradesh had been facing a lot of neglect from the Centre. Injustice was done to the state in all aspects
UPDATED ON FEB 26, 2018 11:15 PM IST
Andhra Pradesh chief minister N Chandrababu Naidu on Monday used the global investors' summit platform to once again express his displeasure over the Centre's failure to fulfil its commitments towards the southern state.
Speaking at a special plenary session of the CII Partnership Summit on the concluding day, Naidu said there was growing unrest and impatience among the people with the Centre not honouring its commitments made at the time of bifurcation of the state.
"Ever since the combined state was divided (to carve out Telangana), the residuary Andhra Pradesh had been facing a lot of neglect from the Centre. Injustice was done to the state in all aspects," he said. "What they committed, they are not giving, causing unrest among people."
Naidu, who was sharing the dais with spiritual leader Sri Sri Ravi Shankar, was expressing his views on the importance of patience.
His Telugu Desam Party is a part of the BJP-led ruling National Democratic Alliance but he has been upset over the alleged raw deal meted out to the state in the union budget.
Stating that he had been working hard to put the state on the global map, the chief minister said he had been facing a lot of problems in making a beginning from the scratch.
"We have been fighting for our rights. There have been a lot of expectations from the people on our government and I have been making all out efforts to live up to the expectations," Naidu said.
The chief minister, who in the last few weeks has been hinting that his patience was running out, chose to speak out on the concluding day of the summit.
Naidu has been asking the Centre to fulfil all commitments made in Andhra Pradesh reorganisation act 2014.
Special financial package in lieu of special category status, creation of a railway zone and completion of the Polavaram irrigation project are the key demands of the TDP, which had even threatened to walk out of the NDA.
Close