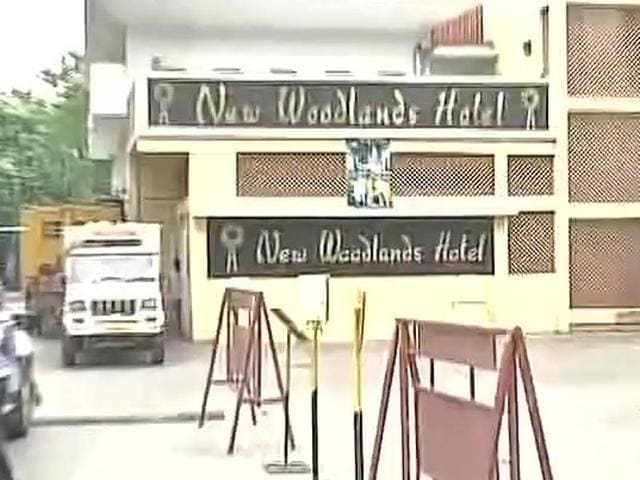 Cauvery protests: Chennai Udupi hotel attacked, protesters warn Kannadigas
A group of unidentified assailants attacked the New Woodlands Hotel in Mylapore over the ongoing Cauvery row between Karnataka and Tamil Nadu, police said on Monday.
UPDATED ON SEP 12, 2016 06:18 PM IST
The Cauvery river water sharing dispute turned violent on Monday in Tamil Nadu with a group of armed protesters throwing a petrol bomb at a hotel owned by a person from Karnataka in Chennai's Mylapore area.
Police said the New Woodlands Hotel was attacked at around 3:15 am by a group of protesters who barged inside and smashed window panes. The group was armed with wooden sticks and iron rods.
The attackers left a note in Tamil, which said: "If Tamilians living in Karnataka continue to be assaulted, their (Kannadigas) businesses here will continue to suffer. There are Kannadigas living here as well. Be warned."
No one was injured in the attack, a police official said.
Investigations are on and police are looking at CCTV footage. No arrests have been made so far, the official said.
Read: SC modifies Cauvery order, gives relief to Karnataka over water row with TN
Elsewhere in Tamil Nadu, a group of protests in Rameshwaram smashed windscreens and window of buses and cars bearing Karnataka number plates.
The protests by Tamil groups are in response to the dissent by farmers and pro-Kannada outfits in several parts of Karnatak on the Cauvery issue and the Supreme Court directive ordering Karantaka to release 15000 cusecs for 10 days.
In Chennai, Tamilaga Valvurimai Katchi founder T Velmurugan said his party workers will stage "democratic protests" outside Kannada establishments including their government offices in the state.
Read: Cauvery water row explained: Why Tamil Nadu, Karnataka fight over river usage
The Tamil Nadu government has suspended the services of state owned transport buses due to the agitation in Karnataka. On Monday buses from Tamil Nadu were stopped at Hosur, close to Bengaluru.
There have been incidents of violence across the border in Karnataka, as well.
A group of men hurled stones at a truck bearing a Tamil Nadu registration plate in the district of Charmarajanagar, according to police.
Close