Cow vigilantes beat up Muslim man in Nagpur for 'carrying beef', 4 arrested
Updated on Jul 13, 2017 07:35 PM IST
The 36-year-old man was carrying meat but the four attackers insisted it was beef. The four have been arrested.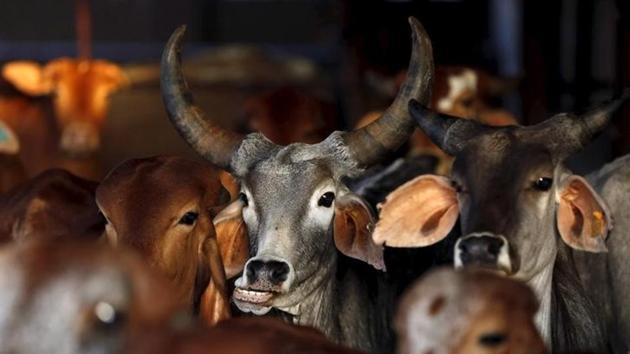 Hindustan Times, Nagpur |
Pradip Kumar Maitra
A 36-year-old Muslim man was hospitalised with serious injuries after he was assaulted in a Maharashtra town on Wednesday evening allegedly by self-styled cow protectors who accused him of carrying beef.
The Nagpur police have arrested four men for the assault in Jalalkheda town, the latest in a series of violent incidents involving cow vigilante groups.
"We have arrested all the four accused and they would be produced before the court for police custody," Jalalkheda police station in-charge Vijay Tiwari said on Thursday.
The four are the members of Prahar Sanghatana, which describes itself as a social and cultural body. Sanghatana is led by Bacchu Kadu, an independent MLA from Amravati.
According to reports, Ismail Shah was pulled off his two-wheeler by four men, who accused him of carrying cow meat. Shah kept telling them it was goat meat and not beef but the men won't listen to him.
Police identified the alleged attackers as Ashwin Uike, Janardan Chowdhury, Rameshwar Tayde and Moreshwar Tandulkar.
A Delhi youth was stabbed in a train last month after an argument, as the crowd accused him and his brothers of being "beef eaters".
The killing sparked nationwide protest, forcing Prime Minister Narendra Modi to say "killing people in the name of protecting cows is not acceptable".
A map of mob violence and lynchings reported since the Dadri incident
There has been a rise in incidents of mob violence in the name of cow, considered holy by many Hindus. Cow slaughter and smuggling is banned in most states of the country. The BJP-ruled states, which includes Maharashtra, have come out with stringent punishment for these offences.
To curb cow vigilantism, the Maharashtra government plans to provide beef-detection kits to police for on-the-spot meat tests.