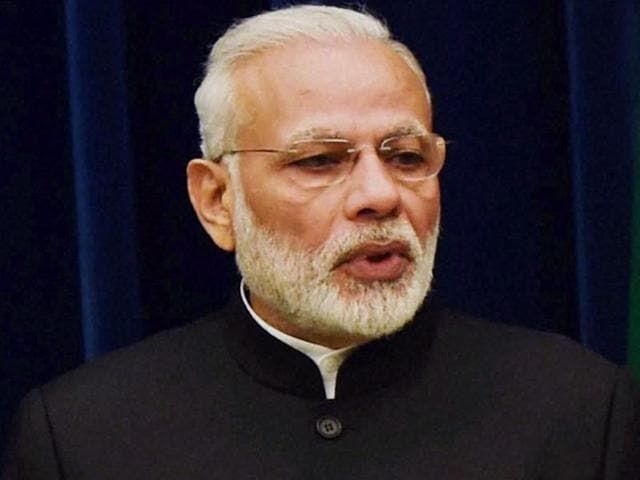 Currency demonetisation: Modi warns of more action against black money holders
Banks, ATMs fall woefully short of money; PM hints at more steps after Dec 30; give the system time, says Arun Jaitley.
Hindustan Times | By HT Correspondents
, New Delhi
UPDATED ON NOV 13, 2016 07:18 AM IST
Prime minister Narendra Modi warned of more action against people holding illicit cash even as anger rose across the country on Saturday with ATMs running dry and banks struggling to dispense cash three days after the government demonetised high-value banknotes.
Union finance minister Arun Jaitley said it would take two-three weeks to upgrade the automated tellers machines (ATMs) to enable them to dispense the new Rs 1000 and Rs 500 banknotes.
"I would like to announce once again that after the end of this scheme, there is no guarantee that something new will not be introduced to punish you (the corrupt)," Modi told members of the Indian community in Kobe, Japan.
"I salute my countrymen. People stood in line for four hours, six hours but accepted the decision in national interest... But I never thought I will receive blessings for this."
But back home, the initial public support for the clampdown on "black money" appeared to be waning as millions of people stood in serpentine queues in banks and ATMs for hours and yet failed to either exchange their old notes or withdraw any cash.
There were reports of angry people breaking the glass façade of a bank in Delhi while television footage showed police caning and shoving people at another branch. Reports of people falling unconscious and even dying due to exhaustion fuelled public anger despite the government's announcements about having "enough cash" to meet the demand.
The death of at least five people, including a child, across the country are said to be linked to government's shock decision. Police booked a doctor in Mumbai after he allegedly refused treatment to a baby as the father could not pay immediately. The baby later died.
"I am so angry at the lack of planning…before taking such an enormous step," AFP quoted an office executive Raju Sundaram as saying outside a bank in the south Delhi's Saket.
A bank teller in Delhi's shopping hub of Connaught Place described the demonetisation as "a hugely disruptive step".
"It required a lot more planning, but that didn't happen," he said, speaking on condition of anonymity.
Fisticuffs also broke out among customers in several parts of the country with ire directed at bank officials, made to work this weekend – a holiday -- to meet the huge demand for lower denomination currency.
But Modi, criticised by the opposition for being abroad during a crisis, said his government was determined to stamp out illegal cash from the system.
"I make it very clear that if anything unaccounted comes up, I will check its records since Independence. Those who know me, they are intelligent as well. They think it is better to offer it in Ganga than in banks," Modi said, apparently referring to reports of Rs 500 and Rs 1,000 notes being spotted flowing down the river.
(With inputs from agencies)
Close