Cyclone Fani moves into Bengal; no major damage reported yet
Updated on May 04, 2019 09:08 AM IST
Cyclone Fani, which crossed Odisha coast close to Puri between 8am and 10am with a maximum wind speed of around 175 Kmph, caused huge damage in Bhubaneswar, Cuttack, Puri, and Khordha districts in the state.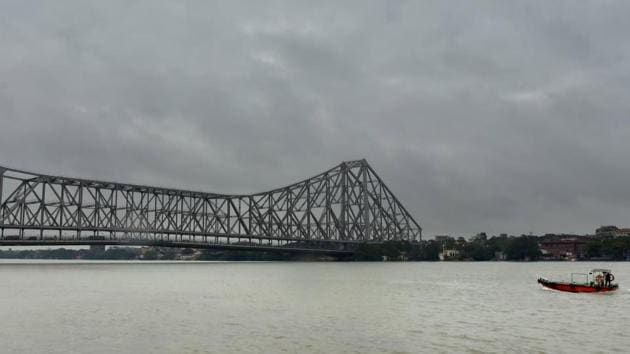 Hindustan Times, Kolkata/Digha |
HT Correspondents
Kolkata escaped the direct fury of Cyclone Fani as it followed a path through West Midnapore, Hooghly and Nadia districts and passed about 40km to the west of the West Bengal capital.
Cyclone Fani, which crossed Odisha coast close to Puri between 8am and 10am with a maximum wind speed of around 175 Kmph, caused huge damage in Bhubaneswar, Cuttack, Puri, and Khordha districts in the state. It smashed through Odisha, where eight people died, triggering rains in several towns and cities and leaving a trail of destruction in its path.
Officials of the India Meteorological Department said Cyclone Fani has lost its severity as it moved towards Bangladesh. It will lose its cyclone status and turn into a deep depression as it enters Bangladesh.
"It has turned into a cyclonic storm rapidly losing severity. It will start moving into Bangladesh by 10am," Sanjib Bandyopadhyay, IMD Kolkata's deputy director, said on Saturday morning.
Also Read | 'Storm catastrophic but rescue teams are ready': Experts
There will be rains in a few districts of Bengal, but there was no apprehension of any further damage in the state, said Bandyopadhyay.
The met department official also said that since Cyclone Fani kept losing severity fast and wind speed was recorded around 50-55km per hour in Kolkata instead of the 70-75km they expected on Friday night.
Kolkata airport resumed operations from 8am on Saturday after remaining closed for 17 hours.
Eastern Railway, which suspended all local train services from Sealdah station between Friday midnight and 6am on Saturday, resumed services from Sealdah. At important city crossings, some people were seen waiting for traffic.
In Digha, some of the tourists who stayed back ignoring the instructions of the administration to leave, went to the beach to watch the sea.
On Saturday morning, the sky was overcast in Kolkata and adjoining districts with moderate winds.
The administration in West Bengal said it prepared to meet any emergency by marshalling men and materials to launch relief operations.
Also Read | Towns in darkness, deserted villages: Fani's destructive trail
In Kolkata, about 45,000 people living in dilapidated buildings were evacuated and shifted to safe shelters. "These persons were accommodated in different school buildings of Kolkata Municipal Corporation (KMC)," said an official of KMC.
A few markets and two shopping malls were closed down on Friday afternoon. The civic authorities have also locked the gates of different parks in the city. After South City Mall, the authorities of Gariahat Mall in south Kolkata also closed down on Friday afternoon.
West Midnapore district magistrate P Mohan Gandhi said on Friday evening that 3,130 persons were evacuated. In East Midnapore district about 18,000 people were evacuated, said district magistrate Partha Ghosh.
Till 8:30pm on Friday, 339 houses were damaged in West Midnapore district.
Though there were indications that the cyclone might have damaged more houses and crops in the districts of West Midnapore, East Midnapore and Hooghly on Friday night, there was no official confirmation of it till 8am.
On Friday, chief minister Mamata Banerjee cancelled all her political programmes and parked herself in Kharagpur, a town about 60km from Odisha, and on the projected path of the cyclone to monitor the situation and coordinate relief efforts. Almost all election-related programmes of the Bharatiya Janata Party, Congress and the Communist Party of India (Marxist) were also cancelled on Friday.
Cyclone Fani is expected now to enter Bangladesh, which has ordered the evacuation of 2.1 million people before the storm arrives. The neighbouring country's junior disaster minister Enamur Rahman said 56 thousand volunteers were working to move millions out of the storm's path.
Met office spokesperson Omar Faruque said on Friday the cyclone is likely to "enter Bangladesh through Khulna coastlines and will take the entire night to cross the country, ravaging southwestern" coastline districts.
Bangladesh's disaster management minister Enamur Rahman said the government was fully prepared to face the cyclone. "Army, navy, coastguards and other agencies are ready to be called out for disaster operation," he said in a news briefing.
The government has ordered all fishing boats and trawlers over North Bay and deep sea to remain in shelter till further notice.
Weather experts said the wrath of Fani is likely to be lesser in Bangladesh coasts as compared to that of Odisha since the cyclone would lose its strength on its land routes, minimising risks of a high number of casualties.
However, it could damage standing crops and infrastructure on a vast landmass. Besides, heavy rains, along with strong winds, will continue throughout Saturday in many parts of the country, they said.
(With agency inputs)
Personalise your news feed. Follow trending topics