Dadri lynching: Allahabad HC stays arrest of Ikhlaq's family, except brother
Hindustan Times |
, Allahabad
Jeetendra Sarin
Aug 26, 2016 01:59 PM IST
The Allahabad high court on Friday stayed the arrest of six family members of Mohammad Ikhlaq, who was lynched to death by a violent mob over suspicions that he ate beef in Uttar Pradesh's Dadri last year.
The Allahabad high court granted immunity from arrest on cow slaughter charges to six family members of Mohammad Ikhlaq, whose mob lynching in Uttar Pradesh last year on suspicions of beef consumption triggered nationwide outrage.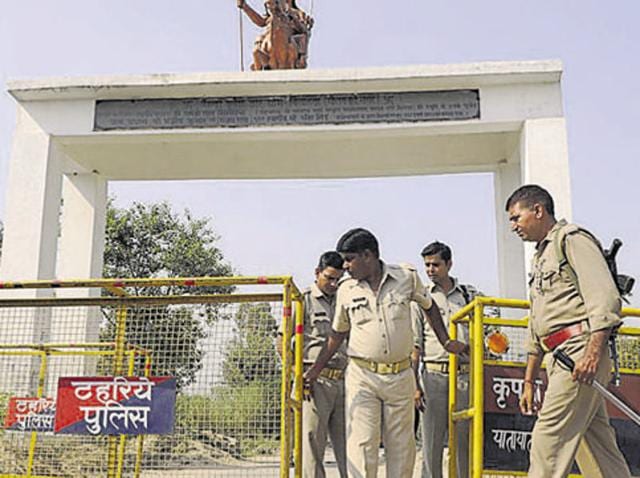 But the court refused relief to Ikhlaq's brother Jan Mohammad, the prime accused in the case. Cow slaughter is banned in Uttar Pradesh with a prison term of up to two years.
An FIR was lodged against the family last month after a government forensic probe said the meat recovered from Ikhlaq's fridge was beef, contradicting an earlier report that said it was mutton.
Read | Dadri lynching: Meat found in Ikhlaq's fridge was beef, says lab
Ikhlaq's neighbours in Bisada village then filed a petition in a local court, alleging that the family had killed a calf last September, and that Jan Mohammad was seen slitting the throat of the animal.
But the 55-year-old Muslim man's family says it is being framed into a false case and they neither consumed beef nor stored cow meat in their house.
The cow slaughter charges have triggered tensions in the area, roughly six months before the state goes to the polls.
A mahapanchayat held in the area in June demanded strict action against the family and justified Ikhaq's murder, saying the family broke the law and insulted Hindu sentiments by killing a calf.
On September 28 last year, a mob lynched Ikhlaq and thrashed his son Danish (22) on the suspicion that they had killed calf and consumed beef. The terrorised family left the village and is living in Delhi, along with Ikhlaq's older son, an air force technician.
The incident sparked nationwide condemnation and a debate on rising intolerance with activists saying hardline Hindu leaders were responsible for ratcheting up communal tensions that led to Ikhlaq's death. They also blamed the Samajwadi Party state government and the BJP-ruled Centre.
Read | Dadri lynching: UP CM Akhilesh questions authenticity of 'beef' report