Darjeeling paralysed by multiple strikes
The GJM bandh picked up steam on Tuesday with help from a strike in the tea industry.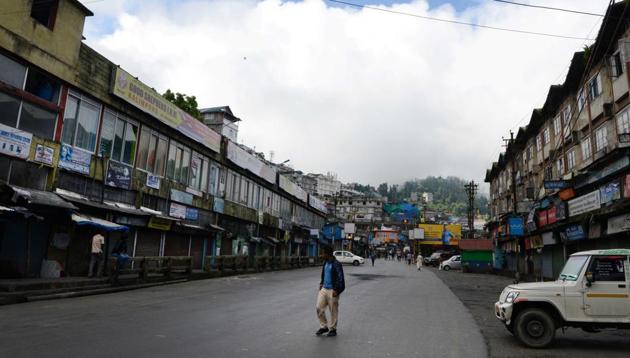 Updated on Jun 13, 2017 02:35 PM IST
North Bengal was ground to a halt on Tuesday by the twin forces of the GJM bandh and a sudden strike by tea garden workers.
At around 11am, police hit members of a rally of GJM supporters with batons. The GJM called an all-party meeting at 1pm and appealed to the Centre to take decisive steps towards making Gorkhaland a separate state.
For the most part, the hill cities looked deserted. Tourists who tried to leave Kalimpong by car were allegedly stopped by GJM supporters.
With most transport apparently unavailable, it was not clear how government employees would get to work, which they had managed to do on Monday. The GJM has called for its bandh in all offices of the state, the Centre, and the Gorkhaland Territorial Administration. Mamata Banerjee's government has responded by announcing penalties for any absent workers.
The GJM seemed to gain momentum from a joint forum of 26 trade unions calling for a two-day general strike among tea workers. Party leaders supported the unions' demand for immediate implementation of minimum wages for labourers in the tea industry.
Tea is the biggest employer in the region, with about three lakh workers in 283 tea gardens. At present, many tea garden workers get only Rs 132.50 as a daily wage.
In February 2015, the state government announced the formation of a committee to implement a minimum wage, but low salaries persist. The last wage agreement between planters, unions, and the state government expired on March 31.
Close Story