Delhi HC scraps government ban on 344 fixed dose combination drugs
Updated on Dec 01, 2016 12:48 PM IST
Popular drugs such as Benadryl may soon be back on shop shelves after the Delhi high court scrapped on Thursday the government's decision to ban 344 fixed dose combination drugs.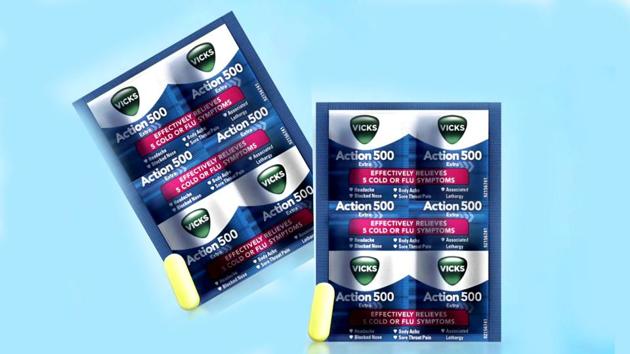 Hindustan Times |
, New Delhi
Rocky Soibam Singh
The Delhi high court scrapped on Thursday a government ban on popular drugs such as Corex, Saridon and Vicks Action 500 and called it a haphazard decision, underlining the uncertainties that dog India's large but under-regulated medical sector.
Many of these drugs went off the market after the health ministry banned 344 fixed-dose combination drugs in March but were back on shop shelves after pharma companies obtained a judicial stay on the order.
With justice RS Endlaw's verdict on Thursday, these drugs – including D'Cold, Benadryl and Phensedyl that are widely used to treat headaches and colds – will continue be available freely in the market.
Read | FDC drugs banned keeping safety in mind: Govt tells Delhi HC
The court said proceedings before the ban didn't suggest "there was any grave urgency".
Fixed-dose combination drugs, or FDCs, combine two or more drugs in a single pill and are widely used to improve patient compliance as it is easier to get someone to take one drug than several.
The health ministry had banned these fixed-dose combination medicines over fears that they cause anti-microbial resistance and might even cause organ-failure because of high toxicity.
India is one of the world's largest markets for fixed dose combination drugs that make up almost half the market share but medical experts say most of them are irrational, that is they haven't been approved by the national regulator.
Read | Banning irrational drugs is good, just mind the process
Many of them slip through India's labyrinthine regulation process with agencies at the central and state level, which often don't coordinate.
A total of 453 petitions separate petitions were filed by pharma companies challenging the validity of the Centre's ban.
The Centre had defended its decision saying these medicines are potential health and safety hazards. It said the ban impacting over 6,000-odd brands was aimed at curbing the misuse of medicines.
The companies, on the other hand, had contended that no enquiry was made from them or show cause notice issued prior to the notification. They said drug in the same combination is being marketed in other countries also.
(with agency inputs)
Personalise your news feed. Follow trending topics