Delhi-Guwahati GoFirst flight windshield cracks mid-air, plane diverted
Updated on Jul 20, 2022 10:57 PM IST
Flight G8 151 that took off from Delhi at around 12:40pm had to turn back towards Delhi when it was flying over Rajasthan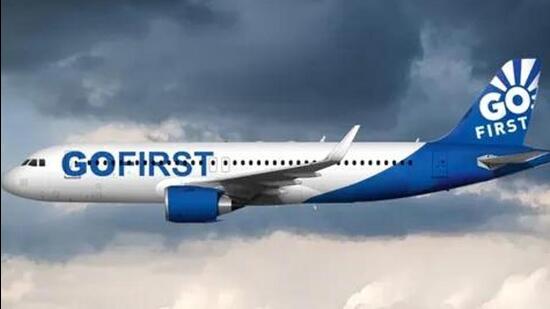 A GoFirst aircraft operating from Delhi to Guwahati was on Wednesday diverted to Jaipur after its windshield cracked. Flight G8 151 that took off from Delhi at around 12.40pm had to turn back towards Delhi when it was flying over Rajasthan.
"The aircraft wanted to land back in Delhi, but due to heavy rains and bad weather, it had to fly further to Jaipur to be able to land safely," a Delhi airport official said.
"All passengers landed safely," Arun Kumar, director general of Directorate General of Civil Aviation (DGCA) said.
A spokesperson of GoFirst, meanwhile, said the pilot handled the issue diligently and "due to the weather at Delhi he took a precautionary measure and diverted the aircraft to Jaipur."
He added that the airline regretted the inconvenience caused to its passengers, and they are being accommodated on alternate aircraft from Jaipur to Guwahati.
He said the average age of the fleet is 36 months and the technical reliability of the fleet is "above 99.6%".
"GoFirst accords highest priority to safety of passengers and as per standard procedure all necessary preventive maintenance checks are carried out at periodic intervals. The aircraft inspection and maintenance practices are in line with DGCA and all international and national aviation norms," he said.
This is the fourth incident in connection with the airline in the last 24 hours.
On Tuesday, GoAir flight G8-386 from Mumbai to Leh had to be diverted to Delhi as its engine No.2 EIU (engine interface unit) was faulty.
Another A320 Neo aircraft that was flying from Srinagar to Delhi had to return to Srinagar due to the engine 2's exhaust gas temperature (EGT) overlimit.
Kumar said the DGCA was investigating the incidents. Both aircrafts were grounded and will fly only after getting DGCA's clearance, he said.
Another aircraft, G8-226 from Leh to Delhi, had to reject take off on Tuesday after a dog was spotted on the runway.