'Don't interfere': Jain leaders tell activists as girl dies fasting for 68 days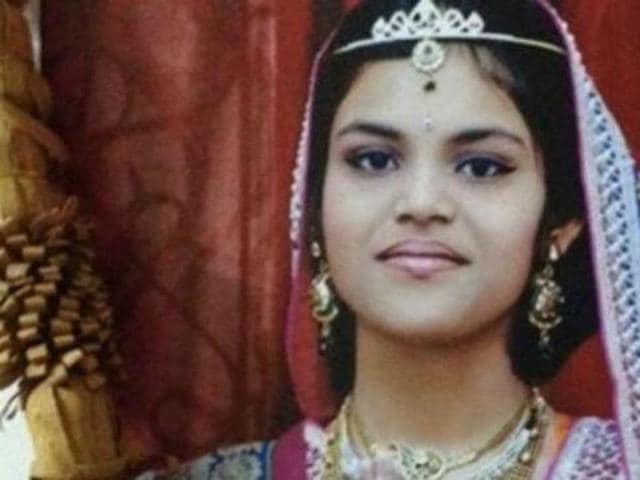 Updated on Oct 11, 2016 08:12 AM IST
Don't interfere with our religion, Jain elders warned on Monday as social and child rights activists called for action against the parents of a 13-year-old Secunderabad girl, who died from ritual fasting for 68 days.
Top Jain spiritual leaders and elders assembled at a community hall in Koti, a commercial suburb of Hyderabad, to discuss teenager Aradhana Samdaria's death on October 3 that triggered a nationwide debate over the community's rigorous religious practices.
"Nobody has a right to interfere in our fundamental rights to practice our religion. The filing of cases against the parents of Aradhana amounts to interfering in the spiritual matters of the community," Jain guru Mangilal Bhandari said.
Police have yet to take action after the Andhra Pradesh Child Rights Association lodged a complaint last Friday against the parents for allegedly forcing the class 8 girl into performing tapasya or penance for the family's prosperity, a ritual that entails harsh fasting.
A family friend had said Aradhana's penance was voluntary.
Bhandari too reaffirmed the family version, saying she was well throughout the ritual.
"She even went to school regularly for 41 days of her fast and did puja regularly. She completed the 68-day tapasya without problem. It was only later that she collapsed and died, more than 24 hours after she completed her penance," he said.
Another Jain leader, Ashok Sanklecha, thought she had the stamina to withstand the 68-day fast.
"Unfortunately, she died."
Aradhana, the only child of her parents who own a jewellery store, had fasted for 34 days before, a family acquaintance said.
She allegedly went for 68 days as the number has significance in Jainism: one could attain self-purity chanting a specific mantra 68 times.
The child rights association alleged that she was forced to do tapasya after the family spiritual guru's advice that the ritual will help their business grow. Also, the association said she was allowed to drink water only once every evening throughout the ritual.
Secunderabad police registered a case against father Lakshmichand Samdaria and mother Manisha on Sunday, charging them with culpable homicide not amounting to murder.
"We have registered the FIR, but not yet taken a decision on arresting the accused. We will let you know when it happens," deputy commissioner of police (North Zone) B Sumathi said.
The child rights association was unhappy with the alleged police inaction.
"They should be charged with murder. They made their child die by forcing her into fasting. This is not the issue of a religious ritual, but the right to life of a child," the association's honorary president, P Achyuta Rao, said.
Child rights activist M Shanta Sinha voiced a similar opinion, saying the parents infringed their daughter's right to life. She called for a larger debate in society on religious rituals that allow or push people to die such as sati, santhara and tapasya.
Aradhana's death came months after the Rajasthan high court asked police to register criminal cases against a Jain family after an 82-year-old woman opted for the ritualistic fast to death, called santhara. The woman died 50 days into her fast.
The Jain community, with an estimated population of less than 5 million in India, follows an austere lifestyle including vegetarianism and a large section is known to observe the rigid customs laid down thousands of years ago. Digambara Jain monks – who consider the sky their clothing – still go naked.
Read| This is no Jain ritual: What happened to Aradhana amounts to abetment to murder
Close Story