13-year-old girl dies after fasting for more than two months for Jain ritual
Oct 08, 2016 07:16 PM IST
A 13-year-old girl died in Hyderabad after fasting for 68 days straight as a part of a Jain ritual.
A 13-year-old girl died in Secunderabad after fasting for 68 days as part of a Jain ritual, police said on Saturday, bringing the spotlight back on the rigorous religious practices followed by the minority community.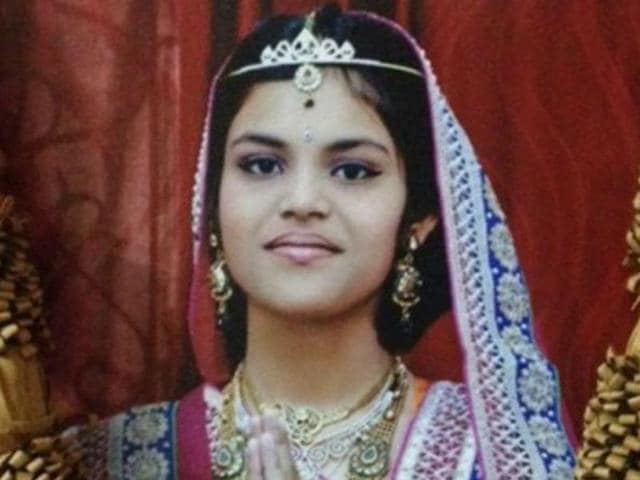 Though the girl, identified as Aradhana, died on October 3, the Andhra Pradesh Child Rights Association lodged a police complaint on Friday seeking action against the parents for allegedly forcing her into performing the 'tapasya' (penance).
A family friend, however, said her action was voluntary.
The Hyderabad incident came months after the Rajasthan high court asked police to register criminal cases against a Jain family after an 82-year-old woman opted for the ritualistic fast to death called 'santhara'.
The woman died 50 days into her fast after the Supreme Court stayed the high court order amid a nationwide debate on religious freedom in India.
The Jain community, with an estimated population of less than 50 lakh in India, follows an austere lifestyle including vegetarianism and a large section is known to observe the rigid customs laid down thousands of years ago. Digambara Jain monks – who consider the sky their clothing – still go naked.
Doctors at the Krishna Institute of Medical Sciences (KIMS) in Secunderabad said the long fasting could have led to her death.
"We did not admit her and gave the family a brought-dead certificate. However, doctors who examined her observed that she might have got cardiac arrest and renal failure due to imbalance of electrolytes in her body," KIMS spokesperson Dr Alok Malik said.
Aradhana, a class eight student, was the only child of her parents who own a jewellery store at Pot Bazar area in the city.
The child rights association alleged that Aradhana was forced into fasting after the family's 'spiritual guru' advised them of the ritual to help the family business grow.
"As per the ritual, she was provided only with water, that too, only till 6 pm. At the end of 68th day, a puja was held…the girl fainted and was taken to the hospital," association president P Achyuta Rao told Hindustan Times.
While the girls' parents were not available for comment, a close family acquaintance, who identified himself only as Piyush, said there was no truth in the complaint.
"Theirs is a well-off family with no financial problems. In fact, both the parents and the girl were very religious and were planning to become monks. The girl offered to take up tapasya on her own," he said.
He said the number 68 has a significance in Jainism as one could attain self-purity by chanting a specific mantra 68 times.
"Last year, Aradhana had observed fast for 34 days and this time, she wanted to fast for 68 days… It was purely her personal decision, which was respected by her parents," he added.
A photograph available with Hindustan Time shows Aradhana dressed up like a bride but looking very weak. Several women are also seen dancing in a colourfully-decorated tent.
"They (family members) feel she had made the supreme sacrifice and attained salvation. Hundreds of people attended her funeral held the following day," Achyuta Rao said.
Secunderabad Market police station inspector M Mattaiah said the association filed the complaint with the commissioner of police and it was yet to reach him.
"We will decide on registering the FIR after going through the complaint," he said.