Dravidian language family is 4,500 years old, finds international study
Mar 21, 2018 09:28 PM IST
Dating Dravidian languages is relevant for a wider understanding of the peopling of South Asia, especially population movements of particular language groups, says the lead corresponding author of the study published in Royal Society Open Science.
The Dravidian language family, which comprises 80 variations spoken by 220 million people across southern and central India and other parts of south Asia, is 4,500 years old, according to an international study that emphasizes the influence it has had on other language groups through Eurasian prehistory.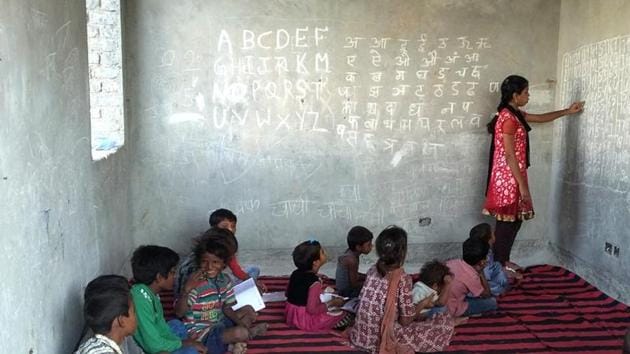 South Asia is home to at least 600 languages that belong to four large language families: Dravidian, Indo-European, Austo-Asiatic and Sino-Tibetan.
Sanskrit and Tamil are among the world's oldest classical languages, but unlike Sanskrit, the continuity between Tamil's classical and modern forms is documented in inscriptions, poems, secular and religious texts, and songs, according to a team of international researchers that used data collected first-hand from native speakers representing all previously reported Dravidian subgroups.
"Dating Dravidian languages is relevant for a wider understanding of the peopling of South Asia, especially population movements of particular language groups. This study confirms, for instance, that Dravidian speakers were present in the subcontinent before the Indo-Aryan speakers arrived (around 3,500 years ago). We know about this from Dravidian (word) loans into Sanskrit but this is a confirmation," said lead author Annemarie Verkerk of the Max Planck Institute for the Science of Human History in Jena, Germany.
"One thing we don't know is which Dravidian language(s) were in contact with Sanskrit; if we have an idea of the timing, we can make inferences on which ancestral language this could have been," said Verkerk. The same goes for contact with Munda (An Austro-Asiatic language spoken in Eastern India) speakers and relationships with the isolate languages of the subcontinent.
The study, published in the journal Royal Society Open Science, suggests that it is likely the Dravidian languages were much more widespread to the west of India in the past than they are today.
For instance, Brahui, perhaps the oldest of the Dravidan family, is spoken by 600,000 people in Pakistan, Afghanistan and Iran, and 10,000 more speak Dangar in Nepal, according to the Thiruvananthapuram-based Dravidian Linguistics Association.
"Because some of the Dravidian languages (Tamil, Telugu, Kannada, Malayalam, Tulu) have very long literary traditions, we can link certain diversification events (such as the split between Tamil and Malayalam) to real chronological time. These so-called 'calibration points' help to map lexical change in the entire family to real time, and that is how we get the age for the ancestor of all Dravidian languages," said Verkerk.
Archaeological inferences date back the diversification of Dravidian into Northern, Central, and Southern branches to 4,500 years, coinciding with the beginnings of cultural developments found in archaeological records.
"We know rice was being cultivated in south India 10,000-11,000 years ago and an agrarian society calls for communication using at least basic sound icons to articulate thought processes," said Ganesh N Devy, linguist and founder-director of the Bhasha Research and Publication Centre, Vadodara. Devy led the People's Linguistic Survey of India in 2010, which documented 780 living Indian languages.
"In the absence of carbon dating and neuroscience to study structures of language perception to date language, advanced statistical models provide crucial bits of evidence that piece together the evolution of languages," he added.