EC orders re-polling in 4 Kerala booths over complaints of bogus voting
The re-polling will be conducted in three booths in Kasargode.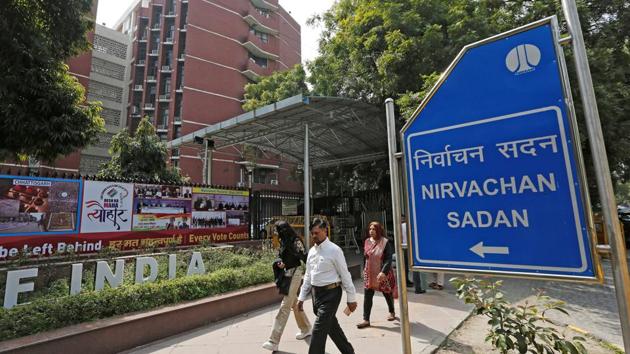 Published on May 16, 2019 07:21 PM IST
Thiruvananthapuram | By HT Correspondent
The Election Commission on Thursday decided to conduct re-polling in four booths in north Kerala's Kannur and Kasargode constituencies on Sunday following complaints of bogus voting and impersonation. This is the first time the state is witnessing re-polling due to bogus voting.
The re-polling will be conducted in three booths in Kasargode—booth no 19 in Pilathara AUP School in Kalliyasseri, 69 in Puthiyangadi Juma Masjid, 70 HS South Block and booth no 66 Pamburthi Mappila School in Taliparambha in Kannur constituency. Campaigning can be held till Friday evening. Congress candidates from both constituencies have welcomed the decision.
Chief Electoral Officer Tikaram Meena had asked the police to register cases against 20 persons who indulged in bogus voting. State opposition leader Ramesh Chennithala had filed a writ petition in high court seeking cancellation of postal votes by police officials and speed up other cases registered in connection with impersonation and bogus voting.
In the past also there were allegations of bogus voting but this time hard evidence surfaced thanks to live web cameras installed in polling booths. The state had gone to the poll on April 23 to elect 20 Lok Sabha members and 77.68% polling was recorded this time. Among 20 booked 11 are CPI(M) workers and nine Muslim League activists.
Close Story