Election Commission to announce dates for Karnataka Assembly election today
The BJP, which is part of the government in 20 states, is making a concerted bid to unseat the Congress.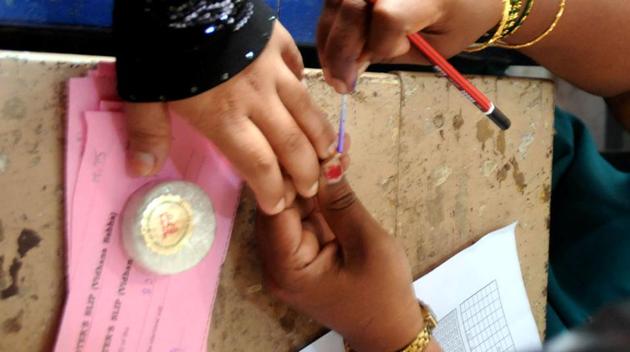 Updated on Nov 01, 2019 11:29 PM IST
Press Trust of India, New Delhi |
HT Correspondent
The Election Commission is on Tuesday expected to announce the assembly poll schedule for Karnataka, one of the three states where the Congress is still in power and the BJP is pushing for a comeback ahead of the 2019 Lok Sabha election.
The election dates for the 224-member assembly is expected to be announced at around 11am, reports said.
Both the ruling Congress and the BJP have already stepped up the campaign, which has seen bitter exchanges between the two sides.
BJP chief Amit Shah met religious gurus and visited several mutts in Karnataka on Monday. His Congress counterpart Rahul Gandhi, too, has addressed several public meetings. His temple visits have been mocked by the BJP as a desperate attempt to win Hindu votes.
Read | There's a strategic shift in Congress' campaign tactics in Karnataka
A win for the Congress would come as a huge boost not just for the party but also Gandhi, who took over as the party chief in December and has been aggressively taking on the Modi government in public as well as social media.
Karnataka is important to the BJP not only because it will take to 21 the number of states where the party is in power, on its own or with allies, but also because it will be its gateway to South, which is vital to its poll calculations for the Lok Sabha election.
Read | BJP to bet on 'young and new' faces in Karnataka assembly elections
The Siddaramaiah government's move to give minority religion status to the influential Lingayat community, considered a part of Hindu fold, is seen as an attempt to dent BJP's vote base.
Variously described as an astute political move and sheer opportunism, the decision, sent for approval to the Centre, will be a major talking point in the run-up to the poll.
The Janata Dal (Secular) led by former prime minister HD Deve Gowda is the third player in the fray.
(With agency inputs)
Close Story