Father of woman who accused BJP MLA of rape dies in Unnao, probe ordered
Updated on Apr 10, 2018 07:11 AM IST
Woman attempted suicide at Uttar Pradesh chief minister Yogi Adityanath's residence in Lucknow.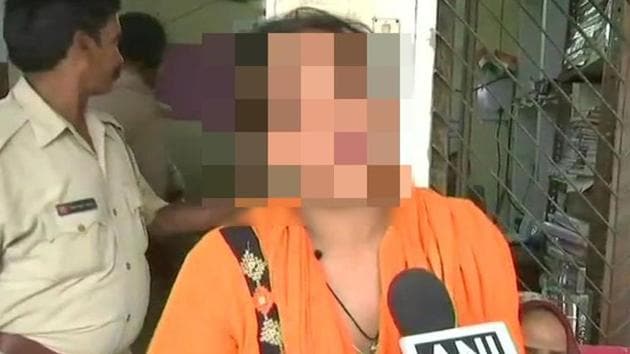 Hindustan Times, Kanpur |
Haidar Naqvi
The father of an 18-year-old woman allegedly raped by a Bharatiya Janata Party lawmaker in Uttar Pradesh died on Monday, hours after he collapsed in prison where he had been detained after being assaulted by men purportedly connected to the MLA.
The state government announced a magisterial investigation after the alleged rape victim said her father had been murdered in prison. The victim had on Sunday attempted suicide in front of chief minister Yogi Adityanath's residence, alleging inaction on the part of police in filing a case against the BJP member.
"He was killed at the behest of the BJP MLA inside the jail," the woman told reporters on Monday. "We were getting threats and they killed my father".
The MLA was identified as Kuldeep Singh Sengar, the representative from Unnao's Bangarmau constituency. He and his aides were accused of rape by the woman last year, but he has not been formally named by police in the rape case. Sengar rejected the charge as a conspiracy by opponents and said the complainant belonged to a "low class", even as six policemen were suspended and Adityanath assured whosoever is guilty will not be spared.
Doctors who examined the woman's father after he spent two days in police custody over an Arms Act case noted 19 injury marks, according to people who were present at the hospital during the examination on April 5.
He was not taken to a hospital until Sunday evening when he became seriously ill with vomiting and severe abdominal pain.
The woman alleged that when the family returned to Unnao from Delhi earlier this month to file a petition for Sengar to be named in the rape case, his brother Atul Singh and his aides assaulted her father.
The girl's father too had earlier accused the MLA's brother and his men of accosting him in Makhi and pressurising him to withdraw the complaints.
The crime branch of the Lucknow police has also started an investigation into the case.
The case triggered criticism from the BJP's rivals. "Beti Bachao, khud maare jao (Protect your daughter and get killed)," said Congress president Rahul Gandhi in a tweet. "A young woman accused BJP MLA of rape. Instead of arresting the MLA the police takes her father into custody. Later he (her father) dies in custody while the MLA is roaming scot-free," he added.
"This is a shameful incident. The BJP MLA has been directly named. Chief minister Yogi Adityanath has no right to continue in office and he should take moral responsibility for failing to protect a woman," said Samajwadi Party chief Akhilesh Yadav in a press statement.
Personalise your news feed. Follow trending topics