Blood trail shows killers crossed LoC, returned to Pakistan: India tells Abdul Basit
Updated on May 04, 2017 11:39 AM IST
There is anger in India over the beheading of two soldiers by a Pakistan BAT team, with family members and several political leaders calling for a similar action against the neighbour.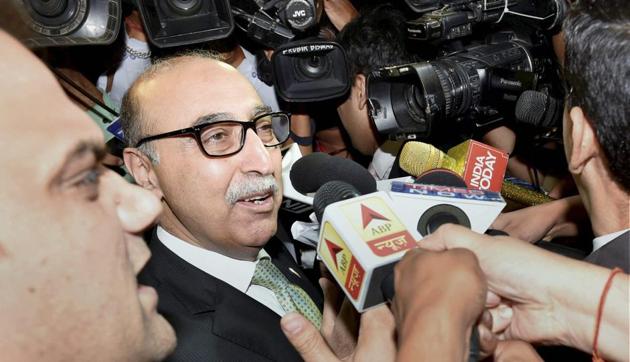 Hindustan Times, New Delhi |
HT Correspondent
India told Pakistan's envoy on Wednesday there is "sufficient evidence", including a blood trail leading across the Line of Control, to prove Pakistani troops entered the Indian side, decapitated two soldiers and carried their heads back.
The killing and mutilation of the two soldiers on Monday has sparked widespread anger, with family members and many political leaders demanding similar action against the neighbouring country.
Foreign secretary S Jaishankar summoned Basit and conveyed to him India's "outrage at the killing and the barbaric act of mutilation of the bodies of two Indian soldiers on May 1 by Pakistani army personnel," an external affairs ministry statement said.
India has also demanded action against the Pakistani army soldiers and commander responsible for the cross-LoC raid.
Pakistan denied its troops crossed the de facto border between the two countries and demanded "actionable evidence" from New Delhi.
But the MEA statement said, "Blood samples of the Indian soldiers that have been collected and the trail of blood on Roza Nala clearly shows that the killers returned across the line of control."
Pakistani posts in Battal sector provided cover fire to the attackers, it said.
On Monday, Pakistan's notorious border action team (BAT) sneaked into India and ambushed a joint patrol of the Border Security Force and army, killing naib subedar Paramjit Singh, a 42-year-old junior commissioned officer with 22 Sikh Regiment, and 45-year-old head constable Prem Sagar of the BSF's 200 Battalion.
Their bodies were found beheaded in the Krishna Ghati sector of Poonch district.
Indian director general of military operations Lt Gen AK Bhatt on Tuesday told his Pakistan counterpart that the "dastardly and inhuman act" was beyond any norms of civility and deserved unequivocal condemnation and response.
"Pakistan rejected Indian allegations of ceasefire violation and mutilation of bodies of Indian soldiers," a statement by the Pakistan army said.
Pakistan DGMO Maj Gen Sahir Shamshad Mirza told Bhatt that the allegations were an attempt by India to divert attention from the unrest in the Kashmir Valley, the statement said.
He accused Indian troops of continuously targeting innocent civilians on and warned that such action would invite appropriate response.
The cross-LoC attack was well planned and carried out by BAT that had army regulars as well as terrorists, additional director general of BSF's Western Command Kamal Nayan Choubey has said.
Pakistan army's elite special services group forms the core of BAT, which is specifically used for raids across the line of control. Terrorists, too, are known to join the soldiers during some "missions".
The rogue unit was responsible for Indian soldier Hemraj's beheading and the cold-blooded murder of five other soldiers in separate cross-border assaults in 2013.
Close Story
Personalise your news feed. Follow trending topics