Former prime minister Atal Bihari Vajpayee's ashes immersed in Ganga at Haridwar
Hindustan Times, Haridwar |
Sandeep Rawat
Aug 20, 2018 04:10 PM IST
Vajpayee's son in law Ranjan Bhattacharya carried the urn through the surging crowds to Brahmakund (Har ki Pairi) where it was later immersed in the Ganga amid elaborate rituals.
People from across the Uttarakhand and neighbouring states thronged Haridwar to witness ashes immersion of former Prime Minister Atal Bihari Vajpayee in Ganga. Every street, through which the Army vehicle carrying the ashes passed was jam-packed.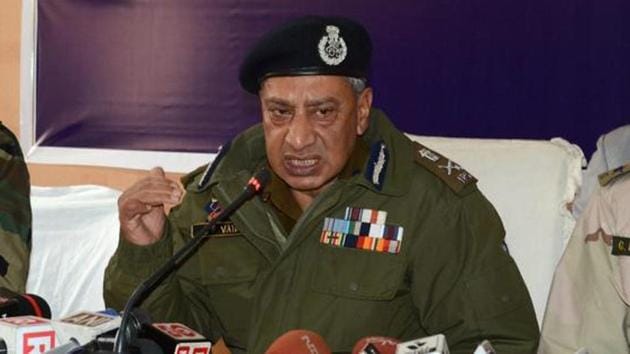 Ashes were first put up at city's Bhalla college, where Union home affairs minister Rajnath Singh, BJP national president Amit Shah, Uttar Pradesh chief minister Yogi Adityanath, Uttarakhand chief minister Trivendra Singh Rawat, Haridwar MP Ramesh Pokhriyal Nishank, eight cabinet ministers of Uttarakhand along with dozens of legislators, parliamentarians from UP-UK-Himachal Pradesh-Haryana offered floral tributes.
On a three kilometer route, ashes procession was carried till Har-Ki-Pauri, where people thronged in large numbers to pay their tributes. Namita, foster daughter of Vajpayee, her husband Ranjan Bhattacharya and daughter Niharika brought the ashes in silver pitcher and immersed the ashes in Ganga.
Notably, exactly, six decades back Vajpayee had for first time arrived in Haridwar, when he had taken holy Ganga dip and fetched Ganga jal. He had also arrived in 1993 to immerse ashes of his foster daughter Namita's father Brij Mohan Nath.
UP CM Yogi Adityanath said that ashes immersion of Vajpayee in holy Ganga will be followed by immersion at various other rivers of the country.
Ganga Sabha president Purushottam Sharma Gandhivadi, told HT that ashes immersion of Vajpayee was performed as per Hindu rituals.
A major issue had arisen among teerth purohits in Haridwar regarding the performance of the last rituals.
Three teerth purohits -- Pt Akhilesh Shastri, Shailesh Mohan and Upendra Bhakt -- came at loggerheads with each other claiming to be ancestral-family teerth purohit of Vajpayee's family. Ganga Sabha general secretary Ram Kumar Mishra said they had appointed Shrikant Vasisht to verify the records and claims of the three purohits and arrived at Pt Akhilesh Shastri's name. However, Pt Akhilesh Shastri couldn't perform ashes ritual on Sunday owing to the death of a family member recently. On his behalf his fellow purohit Pt Hari Om Sharma performed the ashes rituals of Vajpayee.
The BJP will take out 'Asthi Kalash Yatra,' a religious exercise to immerse ashes of late prime minister Atal Bihari Vajpayee, from Jaipur on Monday. The yatra that will be taken out by BJP workers will pass through thousands of villages, state BJP president Madanlal Saini said on Sunday.
"The asthi kalash will arrive in Jaipur on Monday. The yatra will be taken out by the BJP workers and pass through villages ... People will be able to pay homage to the late leader... We are yet to take a decision on the duration of yatra, it could be of one day or two days depending on the route of the yatra," Saini said.
State social justice minister Arun Chaturvedi will bring the asthi kalash from Delhi to Jaipur by flight on Monday. With the state elections barely three months away, the BJP has also planned to immerse Vajpayee's ashes in prominent rivers of the state. Chief minister Vasundhara Raje had postponed the second leg of her Gaurav yatra in wake of Vajpayee's demise.